Activities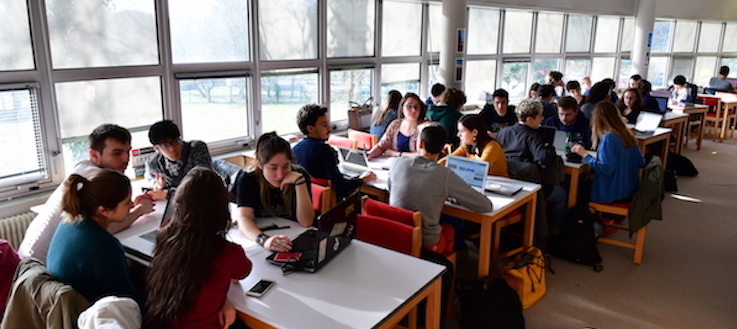 Centrale Nantes' Library strives to provide students, teachers, researchers, research engineers and PhD students with documentary resources that meet their needs.

Electronic subscriptions (journals such as Elsevier, Springer, Wiley ... les Techniques de l'Ingénieur ...), accessible from all the school workstations, complement the library stock.

Free access for on-site consultation.
Only Centrale Nantes students, teachers, researchers or staff (and students or teachers registered at the Nantes university library) can borrow books.
Tens of thousands of publications:
8000 books
1100 theses
70 onoging magazine subscriptions
120 archived titles
scientific databases
Phone.

02 40 371 536 / 02 40 371 720

Email

Additional contact details

Building L
Organization
Affiliated institution(s)
Partnerships
The library at Centrale Nantes is closely linked to the Nantes University Library. Its catalogue is the same as that of the university network and can be accessed at the following address:
https://nantilus.univ-nantes.fr/vufind/
Published on June 25, 2003
Updated on September 2, 2019
Opening hours

Mon, Tue, Thur:
9am - 6.30pm
We, Fri:
9am - 6pm


These times are subject to change (holidays or special circumstances)
Reader's guide
Download here (in French)