CENTRALE NANTES - ESI GROUP Chair
Inauguration of the ESI Group - Centrale Nantes Chair, supporting research on Advanced Numerical Methods for the simulation of manufacturing processes.
Paris, France - 7th January 2013 - ESI Group, pioneer and world-leading provider in Virtual Prototyping for manufacturing, announced the creation of a six-year research programme to be jointly run by Centrale Nantes and ESI under the auspices of a Centrale Nantes - ESI Chair.
Both organisations will conduct advanced research in model reduction, advanced welding simulation and thermoplastic welding. The official chair inauguration ceremony was held at Centrale Nantes on 21st January.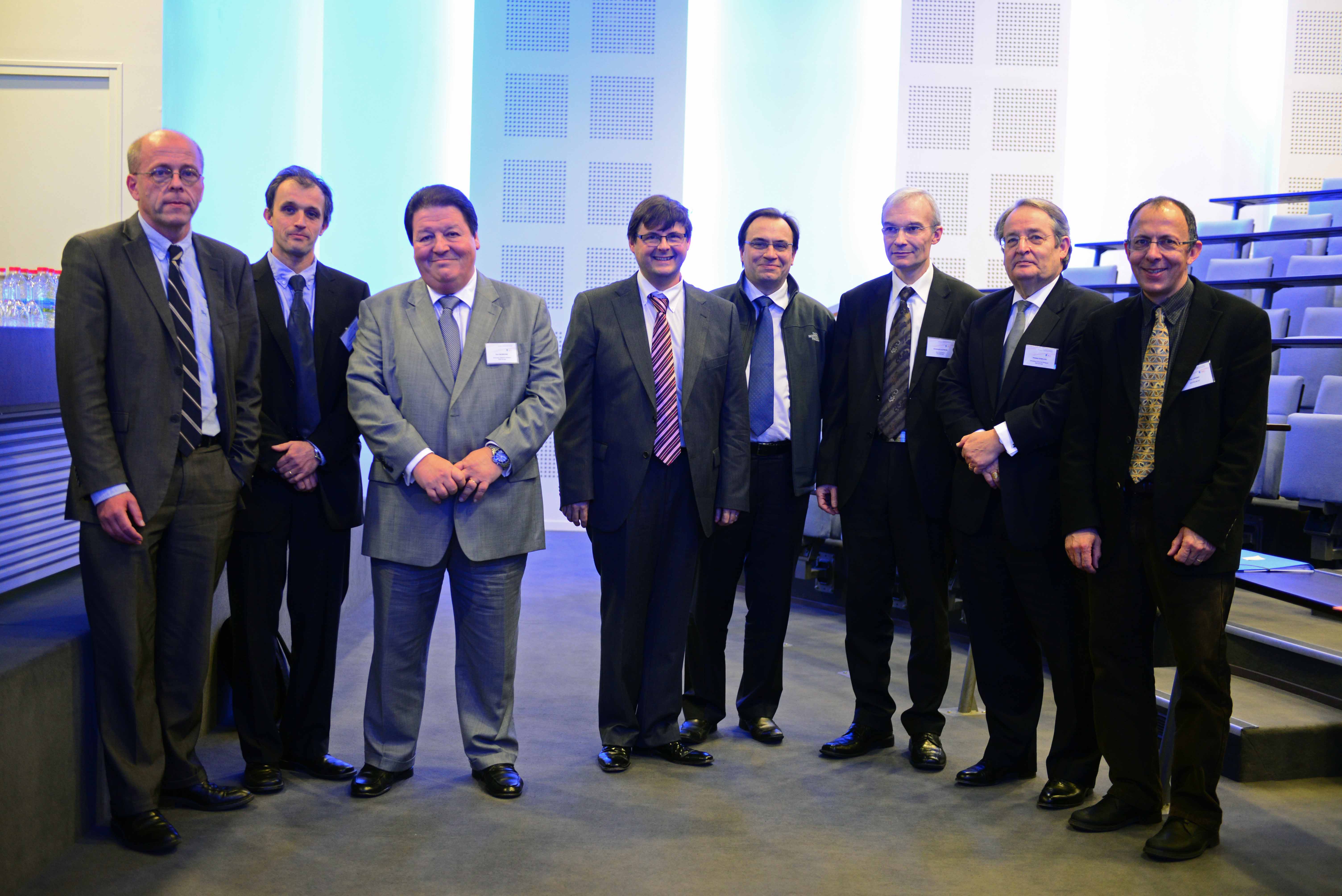 The research scope was defined in order to address issues linked to multi-material designs and optimization strategies. Centrale Nantes and ESI will be working together to develop innovative solutions that will improve both the competiveness of French industry as well as the excellent level of higher education stated Vincent Chaillou, Chief Operating Officer, ESI Group.
ESI Group will finance the joint research programme for a period of six years. Research will focus mainly on model reduction, advanced welding simulation and thermoplastic welding.
Professor Francisco Chinesta, of the Materials, Processes and Composites department at Centrale Nantes and holder of the EADS - Centrale Nantes Chair for the last four years, was appointed chairholder of the Centrale Nantes - ESI Chair.
Prof Chinesta

brings years of research expertise in model reduction, advanced modelling and simulation of materials and processes.
Dr Jean-Louis Duval,

Platform Product Director, ESI Group, will supervise the model reduction research work on ESI's side.
Dr Yannick Vincent,

Welding and Assembly Solution Product Manager, ESI Group, will coordinate research on the simulation of advanced welding and assembly processes.
Dr Laurent Dufort,

Composites Manufacturing Centre of Excellence Manager, ESI Group, and

Dr Christophe Binetruy,

Materials, Processes and Composites department at Centrale Nantes, will together take the lead on the thermoplastics research.
For model reduction, both organisations will work on the development of virtual charts for non-linear models involving multiple parameters, using "Proper Generalized Decomposition Method". These virtual charts enable rapid visualization of complex mathematical relationships on computer screen or tablet. They will be integrated into ESI software solutions in order to deliver real-time simulation results and facilitate optimization and reverse analysis, thus providing even faster prediction of the impact of design changes (geometry, materials, processes) on final product performance.
With regard to advanced welding simulation, the research will focus on Friction Steer Welding processes, which allow different materials, such as steel and aluminium, to be welded together in solid state.
Research will also be conducted on improving modelling techniques for additive manufacturing as part of the welding process. Non-autoclave systems using thermoplastics are today seen as a tangible solution to achieve production cost reduction in the aeronautical and automotive sectors. A research team will study these systems, focusing on the advanced simulation of automatic tape placement.
For Centrale Nantes students, this initiative ensures that teaching and research activities are directly in line with current and future industrial projects. It will finance both four PhD theses linked to the above-mentioned research areas as well as a new research position within the GeM (Research Institute in Civil and Mechanical Engineering).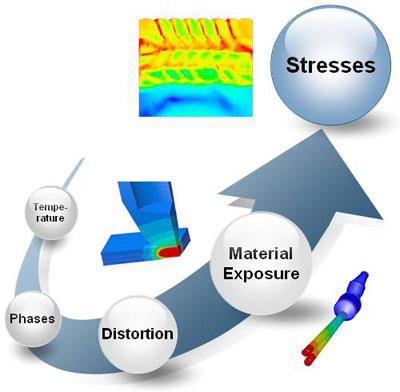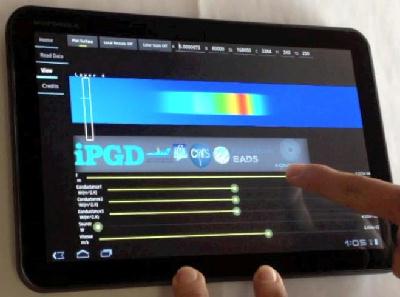 Images: (left) welding process simulation, (and right) tablet view of a virtual chart.
About ESI Group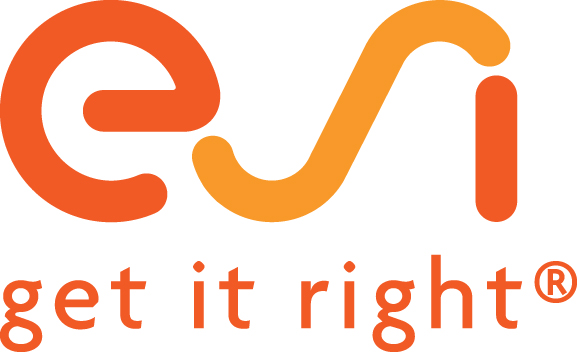 ESI is a world-leading provider of Virtual Prototyping software and services with a strong foundation in the physics of materials and Virtual Manufacturing. ESI has developed a unique proficiency in helping industrial manufacturers replace physical prototypes by virtually replicating the fabrication, assembly and testing of products in different environments. Virtual Prototyping enables ESI's clients to evaluate the performance of their product and the consequences of its manufacturing history, under normal or accidental conditions. By benefiting from this information early in the process, enterprises know whether a product can be built, and whether it will meet its performance and certification objectives, before any physical prototype is built. To enable customer innovation, ESI's solutions integrate the latest technologies in high performance computing and immersive Virtual Reality, allowing companies to bring products to life before they even exist.
Today, ESI's customer base spans nearly every industry sector. The company employs about 1000 high-level specialists worldwide to address the needs of customers in more than 40 countries. ESI Group is listed in compartment C of NYSE EURONEXT Paris.
find out more about ESI welding simulation software solutions
https://www.esi-group.com/software-solutions/virtual-manufacturing/welding-assembly
find out more about composite simulation software solutions
https://www.esi-group.com/software-solutions/virtual-manufacturing/composites
https://www.esi-group.com/company/press/news-releases
Published on May 9, 2016
Updated on September 29, 2020