Degree apprenticeship in partnership with ITII: Communicating embedded systems engineer
"From system specification to embedded software"
Train engineers able to support the entire development process (from specifications to final delivery) of a communicating embedded system: specify, design, carry out and test to present a final and efficient product.
Course Content
Science and technology of the specialisation: programme specification and modelling, microcontrollers: architecture and communication, networks: concepts and applications, safety of embedded systems, advanced programming, real-time programming, wireless networks protocols, computer security, software engineering, multi-core architecture, many-core, GPU, Low Power networks (LoRa, Sigfox), formal verification (SCADE, model checking), web programming etc.
Engineering sciences: mathematical tools, electronics and signal processing, industrial automation etc.
Applied social sciences at work: management and organization, legal and social environment etc.
Economics and industrial organization: labour law, economics and financial management, quality management etc.
Career development and international training: English communication, international placement etc.
ELIGIBILITY
Applicants must hold a two-year post-secondary diploma (equivalent to a French DUT or BTS).
CAREER PROSPECTS
R&D Engineer (study, development, design, methodology etc.)
Platform and embedded applications architect
Embedded Software Development Specialist
Test Engineer / Validation / Integration
Business development / Project Manager
System Integrator
Process Specialist
Manager
SECTORS OF ACTIVITY
Automobile
Aeronautics
Nuclear industry
Transport
Banking
Telecoms
Connected objects
Health
Published on May 2, 2018
Updated on September 12, 2022
Head
Olivier-Henri ROUX (Olivier-H.Roux

115d821d-f2e2-42c8-950b-f7af78f4d68e

@ec-nantes.fr)
Contact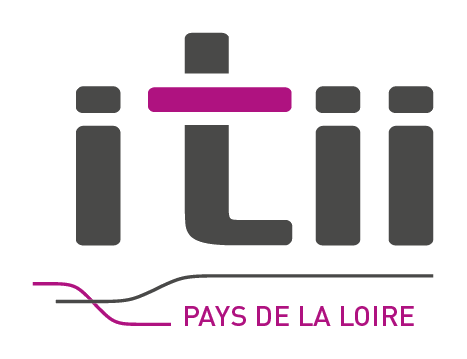 ITII PAYS DE LA LOIRE
43234f3e-92b0-4a68-96f0-3a6f4fcff2ea@itii-pdl.com">itii

43234f3e-92b0-4a68-96f0-3a6f4fcff2ea

@itii-pdl.com
+33 2 28 03 69 06
itii-pdl.com
Apply now
itii-pdl.com/admission/apprentissage