Skills for business
Centrale Nantes, the first engineering school to offer this kind of training programme to PhD students
certified by the CDEFI - Conférence des directeurs des Ecoles Françaises d'ingénieur
Next session: contact cpe@ec-nantes.fr
20 PhD qualified jobseekers from different fields have followed this programme to date (2017-18 and 2018-19). 70% secured employment upon course completion (50 % permanent contracts, 20 % fixed-term contracts)
Open to:
PhD students
PhD holders looking to improve their business skills
PhD-qualified jobseekers
4 modules:
How a business works: R&D organization, intellectual and industrial property, labour law - HR management, introduction to entrepreneurship / intrapreneurship, innovation, real business problem to solve.
Self-management: Identify one's management style, emotional intelligence, interpersonal communication, time management and prioritisation, career plan and job search techniques.
Management: leadership workshop, (industrial) project management, introduction to finance, professional communication, meetings and interviews, drafting reports and patents.
International skills: English for the workplace and TOEIC test, intercultural communication.
A three-month work placement follows the four modules.
Published on June 12, 2018
Updated on January 13, 2023
Contact
Partners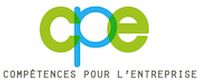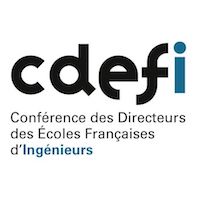 This training programme, initiated by the CDEFI, is supported by the French Ministry for Higher Education, Reserach and Innovation.
Disability and Executive Education
Quality approach