EIT Manufacturing Master School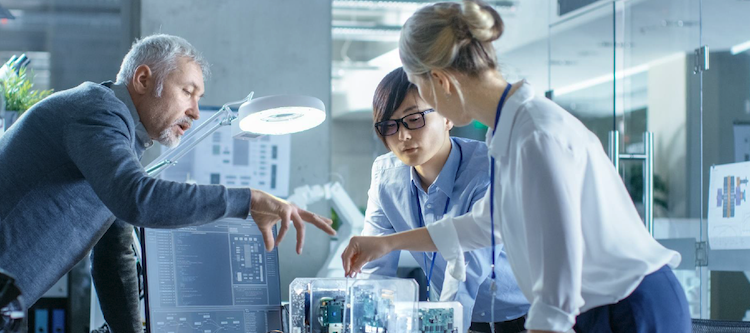 The EIT Manufacturing Master's (EIT-M) Programme is designed to attract and empower top talents preparing them to become leading innovators and entrepreneurs in manufacturing.

Four different tracks are on offer through the EIT-M Master School at a consortium of European universities, one of which is available at Centrale Nantes. Students move from their entry university at the end of the first year to their exit university in a different country for the second year. The language of instruction throughout is English.

Graduates of the EIT-M programme are awarded two Master degrees - one from each university. An EIT Label certificate is also conferred to participants who have followed one of the 4 tracks (with international mobility), taken part in the Innovation & Entrepreneurship courses (in particular the summer school) and successfully completed an internship in industry.
The EIT-M programme, which is set to welcome its first intake of students in September 2021, will be one of the main assets of the EIT Manufacturing innovation communities, spreading innovation and creating new business in the manufacturing ecosystem.
About the Programme
The EIT-M Master's Programme offers mobility, mentorship, networking, innovation & entrepreneurship, and business modules. EIT-M Master's graduates will generate start-ups or innovate within manufacturing companies and ecosystem, contributing to European competitiveness, environmental sustainability and to the creation of new quality jobs.

The EIT-M Master's Programme features strong participation from industry with real case studies, testimonies and company visits, and internships.
A choice of four tracks:
People and Robots for Sustainable Work
Additive Manufacturing for Full Flexibility
Zero Defect Manufacture for a Circular Economy
Platforms for digitalized value networks - on offer at Centrale Nantes
How to apply
Application requirements
The EIT Master's programme is open to holders of a university degree with the equivalent of 180 ECTS credits in the European system, comprising at least three years of studies, at Bachelor of Science level. More information coming soon.
Applications for the 2021-22 academic year will open shortly.
Tuition Fees and Scholarships

coming soon
Published on September 17, 2020
Updated on November 24, 2020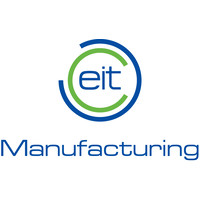 What is EIT Manufacturing?
EIT Manufacturing is an Innovation Community within the European Institute of Innovation & Technology (EIT) – that connects the leading manufacturing actors in Europe. Fueled by a strong interdisciplinary and trusted community, we will add unique value to European products, processes, services – and inspire the creation of globally competitive and sustainable manufacturing.
Apply for the EIT-M Master School
Applications for the 2021/22 academic year will open shortly