History of Centrale Nantes
Published on November 14, 2016
Centrale Nantes will celebrate its 100th anniversary in 2019. Here are some of the key dates in its foundation and development over the last century.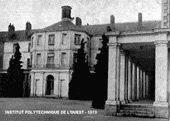 15 July 1919
Nantes City Council passes a bill approving the creation of the Institut Polytechnique de l'Ouest.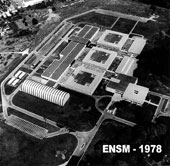 March 1948
The school becomes an Ecole National Supérieure d'Ingénieurs (National Engineering School) and is renamed École Nationale Supérieure de Mécanique (ENSM). It relocates to the current campus premises on the banks of the Erdre River in 1978.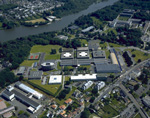 31 July 1991
In a decree published in the Official Journal the ENSM takes the name of ECOLE CENTRALE DE NANTES, member of the Ecoles Centrales Group.
November 2009: Centrale Nantes celebrates its 90th anniversary
Over 300 members of the Centrale Nantes community came together to celebrate the 90th anniversary of Centrale Nantes on Saturday 28th November 2009.
2013: Centrale Nantes signs a structuring alliance with Audencia Nantes.

Published on November 14, 2016