Centrale Nantes Rankings
Centrale Nantes is ranked in the top 200 - and joint second in France - of the world's best universities for social and economic impact in the first edition of the Times Higher Education (THE) University Impact Rankings.

The University Impact Rankings measure global universities' success in delivering the UN Sustainable Development Goals. Centrale Nantes performed particularly well on three of these goals:
SDG 8 - Decent work and economic growth (10th)
SDG 9 - Industry, innovation and infrastructure (84th)
SDG 13 - Climate action (top 200)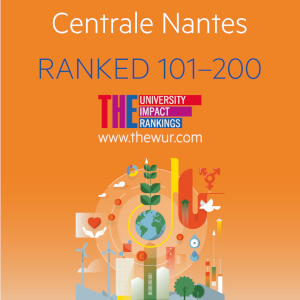 Centrale Nantes joins the prestigious Times Higher Education World University Rankings
Engineering and Technology
Out of only 903 establishments ranked worldwide for Engineering & Technology, Centrale Nantes is in the
top 200
for 2019. This ranking places the school at the 60th position in Europe, the top 5 in France and number one outside the capital.
Computer Science
Centrale Nantes also entered the THE Computer Science ranking for 2019 in the
251-300
grouping of ​​the best universities worldwide and in 8th place in France.
Overall Ranking
Out of over 1250 establishments ranked worldwide by Times Higher Education, Centrale Nantes is positioned in the
top 500 globally
, 15th in France and in the top five French engineering schools.
To join this elite circle, five major performance indicators are used evaluate institutions: teaching, research, citations, industry income and international outlook.
Centrale Nantes performed particularly well on two of the indicators:
Industry income
: (second French institution) and
International outlook
(third French institution).

Centrale Nantes in joint 4th place in the

L'Etudiant

2019 rankings for French Engineering Schools

The Etudiant ranking for French engineering schools, which lists 174 establishments, measures over fifty indicators in four major areas of development: (1) academic excellence, (2) international openness (3) links with industry (4) diversity of backgrounds. Excellent performance areas 2 and 3 has boosted Centrale Nantes up to joint fourth place in the 2019 ranking.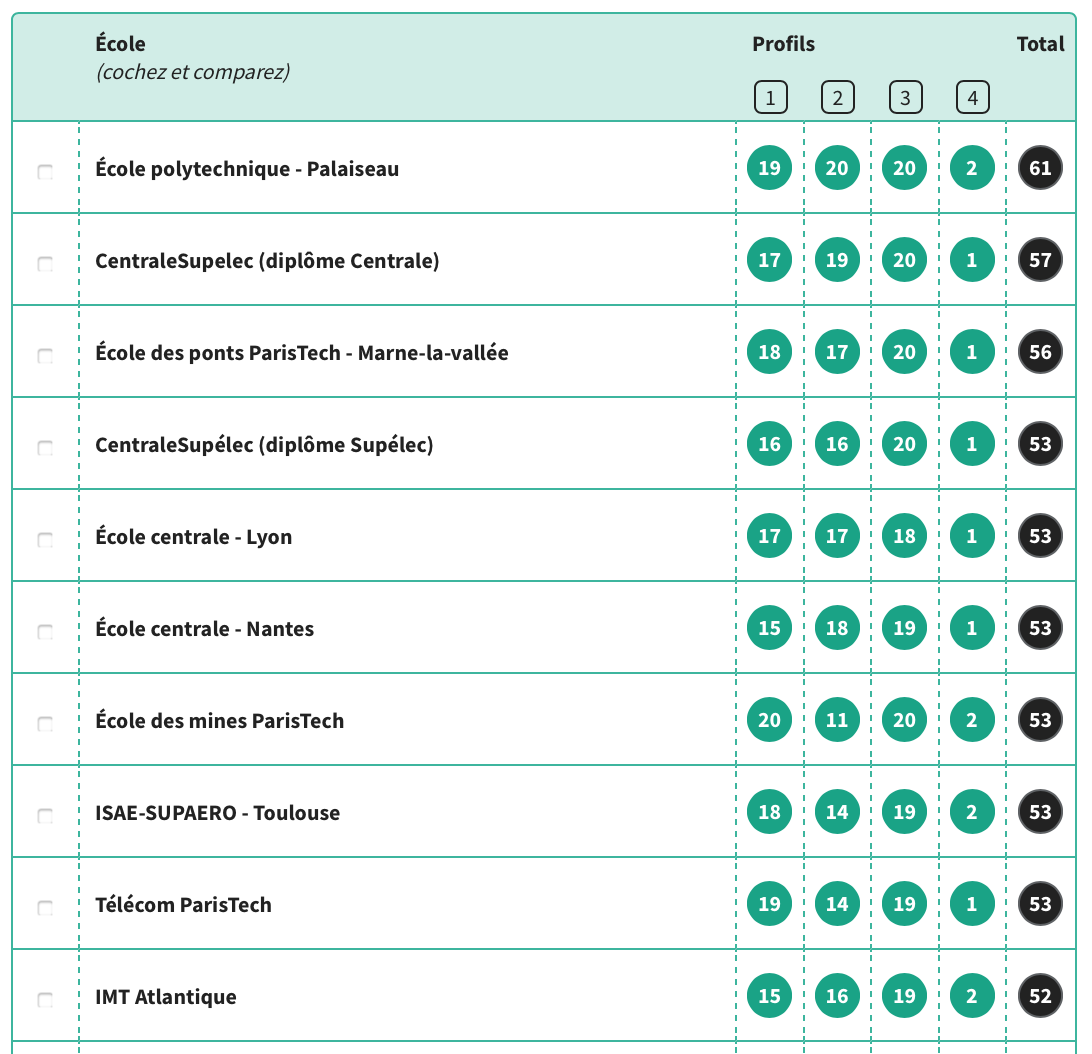 Centrale Nantes ranked fifth French Engineering School in 2019 by L'Usine Nouvelle
The Usine Nouvelle 2019 ranking of French engineering schools has just been published. Centrale Nantes is ranked fifth out of 130 establishments.
The Usine Nouvelle ranking uses four main evaluation criteria, themselves defined according to several indicators, as follows:
graduate employment
international openness
research
entrepreneurship
Centrale Nantes has climbed from 15th to 5th place in the overall ranking of French engineering schools since the 2018 rankings.
This excellent performance is notably due to the score obtained for the development of entrepreneurship, for which Centrale Nantes is positioned as the third best establishment in France.
This fifth place nationally means that Centrale Nantes is the highest ranked school in the region.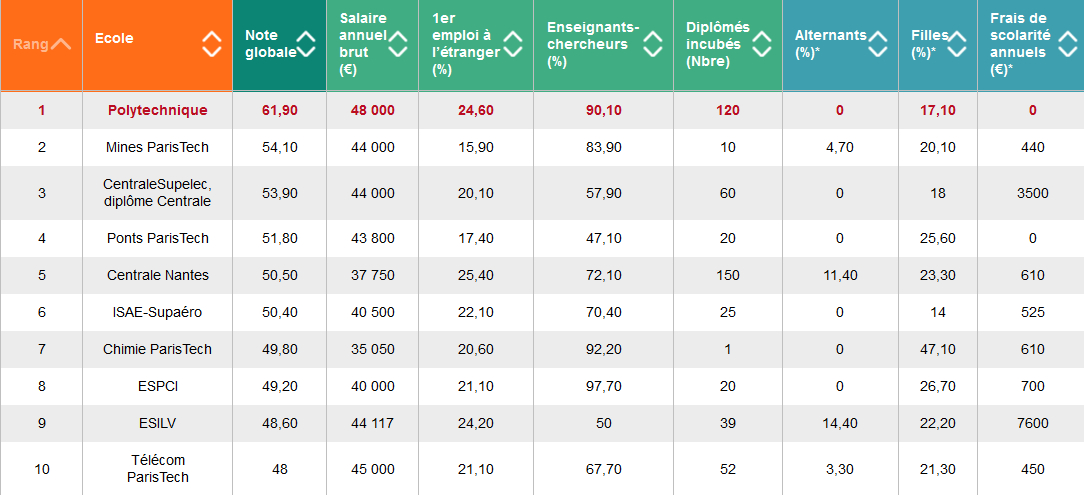 U-Multirank is the first world ranking for higher education establishments with performance assessed on an A to E scale according to a plethora of (31) indicators and five categories: teaching and learning, research, knowledge transfer, international orientation and regional engagement. The ranking includes more than 1600 higher education establishments worldwide,
including 60 in France.
Centrale Nantes scored particularly well on:
Knowledge transfer

: Four As out of seven indicators

International orientation

: Five As out of six indicators
Learn more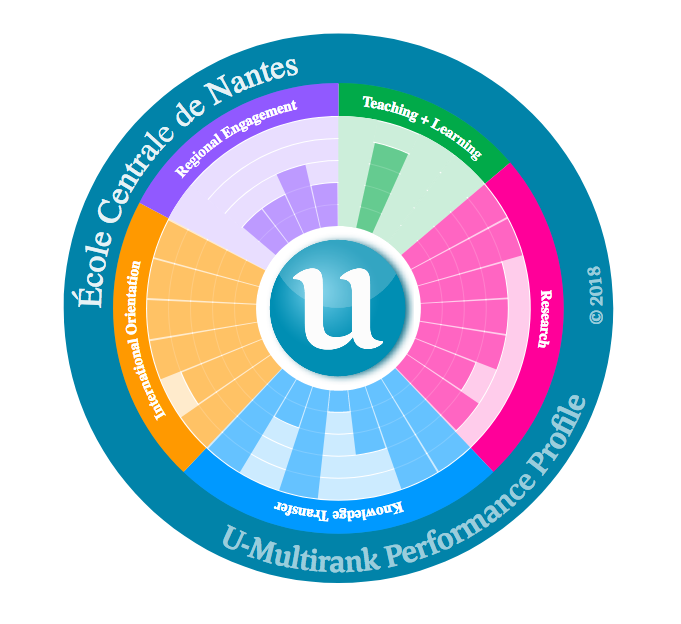 Published on November 14, 2016
Updated on May 17, 2019