Join us LIVE on Campus Channel: EIT Manufacturing Master's Programmes
Join us online with Centrale Nantes' Catherine da Cunha, Professor of Industrial Engineering, together with Ambrogio and Alessandro, both M2 students, on Tuesday 25 October at 11 am (UTC+1).
On October 25, 2022 from 11:00 To 12:00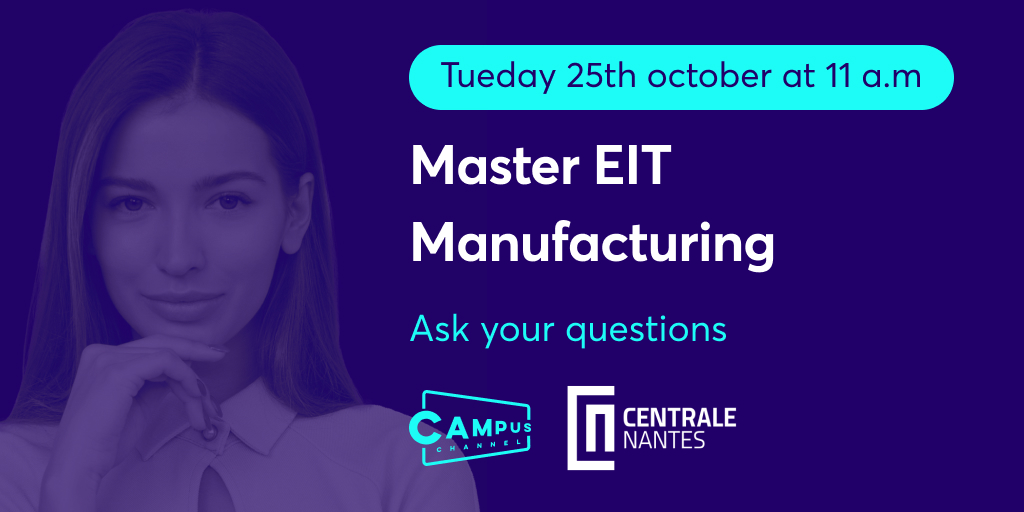 If you are interested in world class training in innovation and manufacturing,
tune in for a live session on Campus Channel
at 11 am on Tuesday 25 October for all you need to know about the two programmes on offer at Centrale Nantes within the
EIT Manufacturing Master School.
During this live Q&A session, you'll be able to ask questions about anything related to our city, campus, and programme.
Ambrogio and Alessandro will tell you what it's really like to study at Centrale Nantes.
► Connect to Campus Channel

About the EIT Manufacturing Master School
As a partner in the EIT Manufacturing consortium, Centrale Nantes is a participant in the EIT Manufacturing Master School (EIT-M). The EIT-M programme is designed to attract and empower top talents preparing them to become leading innovators and entrepreneurs in manufacturing. Two programmes are on offer through the EIT-M Master at Centrale Nantes:
Students move from their entry university at the end of the first year to their exit university in a different country for the second year. Programme graduates are awarded two Master degrees - one from each university. The language of instruction throughout is English.
What is EIT Manufacturing?
EIT Manufacturing is an Innovation Community within the European Institute of Innovation & Technology (EIT) – that connects the leading manufacturing actors in Europe. Fueled by a strong interdisciplinary and trusted community, we will add unique value to European products, processes, services – and inspire the creation of globally competitive and sustainable manufacturing.
Centrale Nantes is one of more than 130 leading partners from business, education and research to have come together within EIT Manufacturing.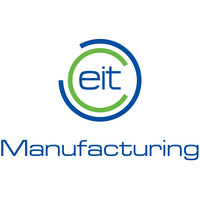 Published on October 19, 2022
Updated on October 19, 2022