Nantes!
Centrale Nantes in the heart of an super-sized metropolis.

On one hand, a wood and steel 12 meter-high elephant on whose back tourists ride to discover Nantes. On the other hand, the first sailing of the world's largest ship built in Saint-Nazaire, which made the front pages of all the international media.

Two "super-sized" images summing up the new prominence of Nantes Saint-Nazaire. One represents the dynamism of an urban area where cultural and creative industries have strong growth potential. The other symbolises the positive outlook for shipbuilding in the Loire estuary, and more broadly, a local industry boosted by advanced technology.

These contrasting images are reflected in the characteristics of the local economy. Nantes Saint-Nazaire has succeeded in preserving an industrial beating heart, with sectors of global excellence ... This has not, however, proved any obstacle to extensive "tertiarisation" of its economy, particularly with regard to the digital sector. Nantes Saint-Nazaire is experiencing the highest growth in digital employment in France.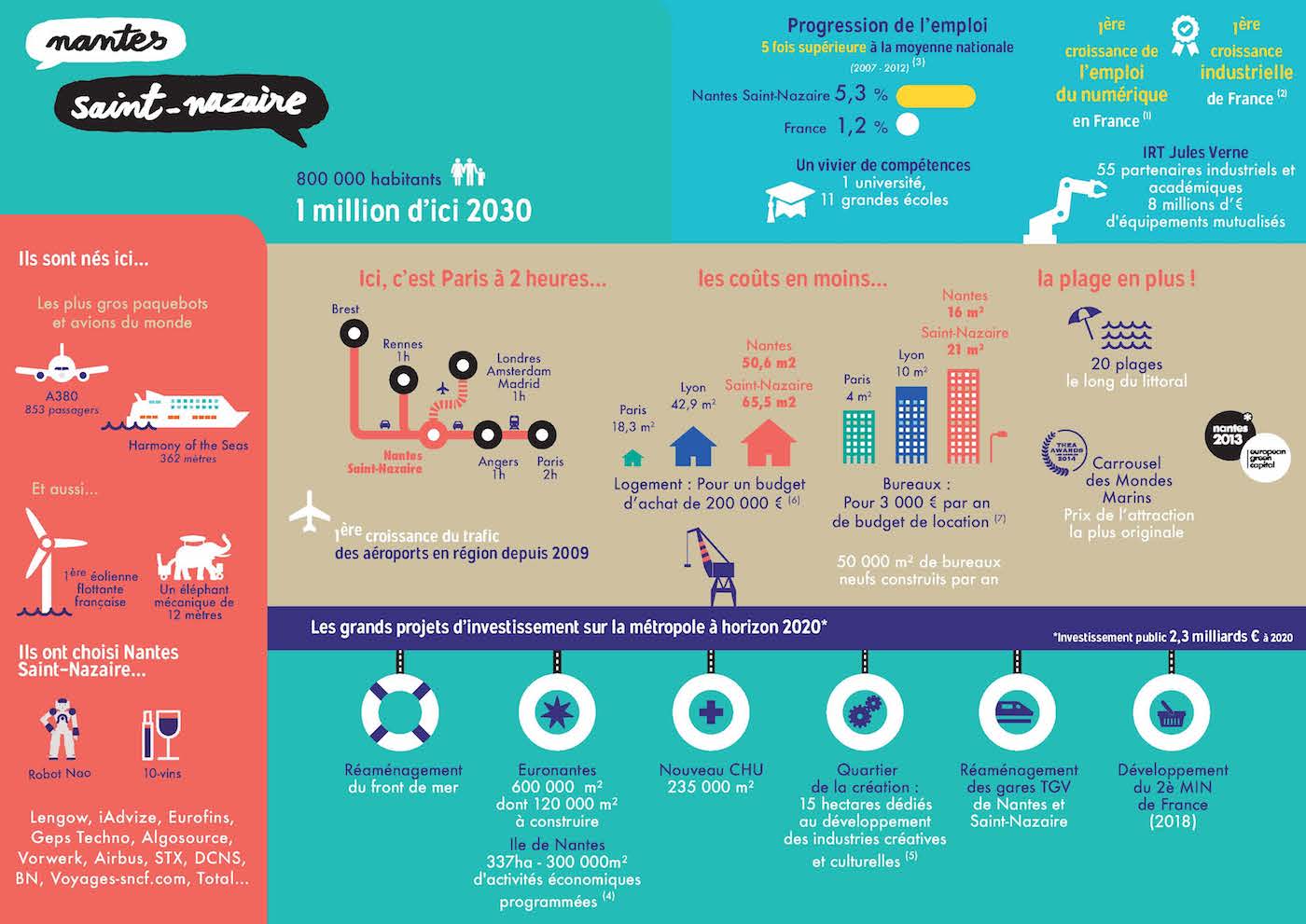 Published on March 23, 2017
Updated on August 27, 2018