SDG3

,

SDG4

,

SDG6

,

SDG7

,

SDG9

,

SDG11

,

SDG12

,

SDG13

,
Sustainable development in our study programmes
Published on October 21, 2021
–
Updated on November 16, 2022
Ethics, transdisciplinarity and responsibility are explicitly reflected in the competencies required for a Centrale Nantes engineering degree.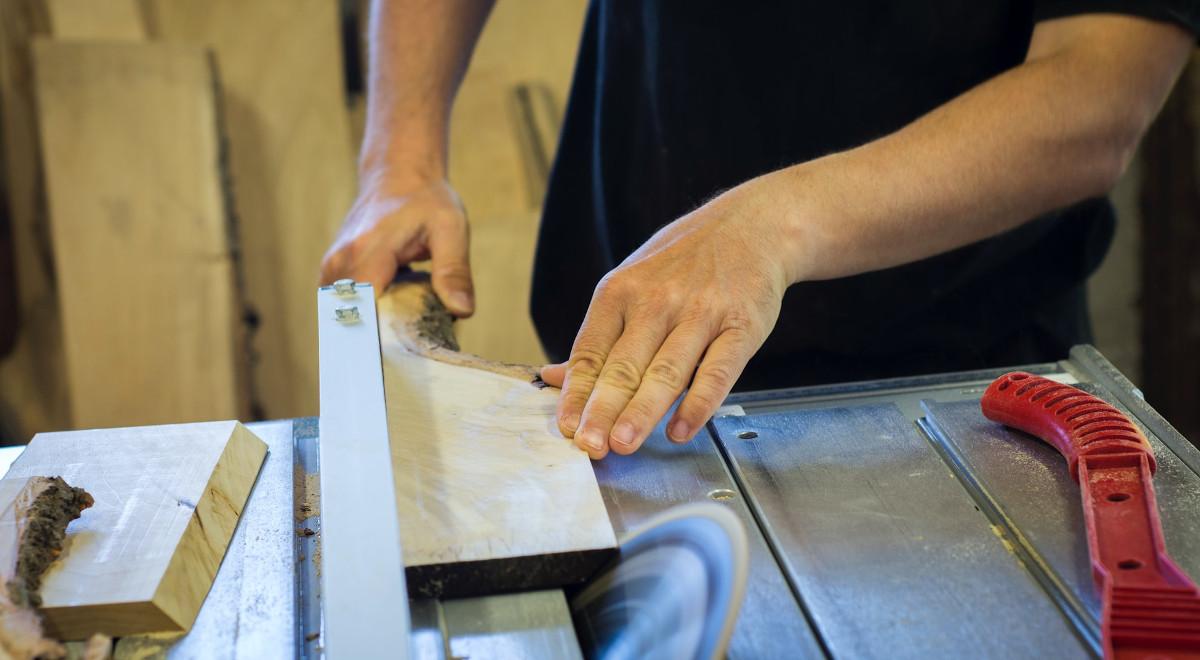 Personne travaillant avec une scie dans un atelier
The challenges of sustainable development are present from a scientific and technological perspective across our study programmes: engineering programme, masters, PhDs, advanced masters, and executive education.
Since 2006, specific courses have been created, reflecting Centrale Nantes' commitment to sustainable development and to offering students a more global and systemic vision of these challenges. To achieve these training objectives, several faculty members have been recruited since 2008 and training courses have been offered, for example, on carbon assessment and life cycle analysis. Since 2019, all engineering programme students attend a Climate Fresk workshop and have 32 hours of core curriculum courses on climate issues.
These training actions contribute to SDG3, SDG4, SDG6, SDG7, SDG9, SDG11, SDG12 and SDG13.

How does sustainable development feature in the study programmes at Centrale Nantes?
Engineering programme students follow elements of the core curriculum and choose electives, and possibly double degrees, which constitute a wide range of possible tracks.
Second and third year engineering programme students can choose from the following specialisations/options:
Engineering for Ecological Transition

:

design new ways of consuming, producing, working and living together through 2 concepts:

The circular economy: moving from a so-called linear economy to a virtuous circular model in order to produce goods and services that greatly limit the consumption and waste of raw materials, the production of waste and the use of non-renewable energy. - SDG12
Eco-design: take account of the environment from the design of a good or service, and during all stages of its life cycle in order to reduce the harmful effects related to climate change, ozone depletion, air and water pollution, toxicity and waste production. SDG13

Engineering Science for Housing and Urban Environment

:

major contemporary issues of city management and design with regard to adapting to change and ecological transition SDG11, SDG9.
Examples of projects carried out:

reduction of the Urban Heat Island effect
deployment of digital tools for the operation of water networks
car-free city, energy consumption of a metropolitan area,
Urban travel plan, design of a sustainable house, thermal performance study of the building,
Comparative study of wooden vs. concrete houses

Civil Engineering and Sustainable Construction

:

Clean energy and zero-emission buildings, effects of climate change on infrastructure, impacts of societal challenges on major construction projects - SDG11, SDG13
Mechanical Engineering for Materials and Manufacturing Processes: sustainability, eco-responsible composites, recyclability - SDG12
Energy Production and Management: renewable energy production (wind, solar photovoltaic and thermal), environmental constraints related to energy (de-pollution of energy production systems), rational use of energy, in particular in the industry and building sectors - SDG7, SDG13
Ocean: Hydrodynamics and Marine Engineering: Marine Renewable Energies (MRE), more environmentally friendly ships (better performance and lower fuel consumption, less waste etc.), purpose-built ships for the transport and maintenance of offshore wind turbines, coastal engineering (development, preservation of the coastline etc.) SDG7, SDG9, SDG13
Product Engineering: projects such as the study and development of a recycling system for components and materials, study and development of a mobile autonomous energy station based on a hydrogen fuel cell, study and development of a recharging station for electric bicycles - SDG9
Virtual Reality: creation of digital models to replace the physical model in the design process, notably thanks to the respective contributions of CAD and digital simulation - SDG9, SDG12,

Sustainable development courses since 2006
2020 - Energy, Environment and Climate Challenges course and the Climate Fresk

The course Energy, Environment and Climate Challenges is a core curriculum course for first year students on the engineering programme. The 36-hour course covers carbon accounting, climate issues and more general environmental issues such as raw materials. The students also follow a "climate fresk" workshop.

2019 - Net- Zero Emissions - a project-based specialisation

This project-based specialisation on the engineering programme aimed to establish Centrale Nantes' Carbon Footprint. This specialisation ran from 2019 and 2021 and resulted in the calculation of emissions for the institution's activities on scopes 1, 2 and 3 to be established and refined. Learn more

2019 - Advanced Master APTE

Advanced Master - Key Player in Energy Transition (APTE - Acteur Pour la Transition Energétique) in partnership with Audencia, ENSA Nantes and the Ecole de Design.

2019 - Training in research ethics

The Doctoral Schools offered PhD students training in research ethics in 2019. Centrale Nantes has set up an Ethics and Professional Conduct Committee, which is responsible for organising events and presentations for students, PhD students and researchers.

2018 - Organisations and Society course

This course is provided within the core curriculum of the engineering programme and covers:

Introduction to CSR
Energy transition, urban planning and globalisation
Low carbon trajectories
Understanding and discussing ecological transition
Environmental accounting in organisations
Quality of life at work
Environmental law
Stakeholders and dialogue in companies

2017 - CSR and Life Cycle Assessment Course on the degree apprenticeship programme

Degree apprenticeship programme in partnership with ITII Pays de la Loire: creation of CSR and LCA courses in the construction and public works sector

2017 - Designing and implementing ecological transition

Engineering programme: Social Science course "Designing and implementing ecological transition: sciences, arts and literature to the rescue"

2017 - Master in Renewable Energy in the Marine Environment

Launch of the REM - an Erasmus Mundus Joint Master

2016 - WEAMEC Executive Education - West Atlantic Marine Energy Community

These executive education modules focus on Marine Renewable Energy (MRE). Learn more

2016 - City, climate and society course

Engineering programme: Social Science course "City, climate and society: the dangerous links"

2014 - CSR courses in the core curriculum of the engineering programme

All engineering programme students followed 80 hours of Corporate Social Responsibility courses.

2009 - Cycle des Hautes Etudes en Développement Durable (CHEDD)

In partnership with Audencia, the Ecole des Mines de Nantes and the Ecole Supérieure d'Agriculture in Angers, Centrale Nantes offered an executive education course as part of the CHEDD.

2006 - Sustainable Cities and Services

A professional option entitled "Sustainable Cities and Services" was created within the engineering programme. Later replaced by Engineering for Ecological Transition.
Published on October 21, 2021
Updated on November 16, 2022