Conferences and dissemination of knowledge
Published on November 15, 2022
–
Updated on December 14, 2022
In keeping with its students' education and its role in the dissemination of knowledge, Centrale Nantes hosts and broadcasts lectures by leading figures on campus and by research professors, particularly on topics related to sustainable development.
Results of engineering programme project-based specialisations related to ecological transition
Environment - Mobility - Health and the impact of travel-related pollution | Presentation of the 2021 results

Students of the Environment - Mobility - Health project-based specialisation organised a conference in March 2021 to present their work on the MINT application, but also to provide information on air quality, a subject that is still relatively unknown to the general public, as well as its repercussions on health and travel.





Net-Zero Emissions and completion of the Centrale Nantes Carbon Footprint | Presentation of the 2021 results

The students of the Net-Zero Emissions project-based specialisation presented Centrale Nantes' carbon footprint for the 2019 reference year on scopes 1, 2 and 3. Round tables opened up the discussion on ecological transition in higher education institutions.




Ecological Transition Mornings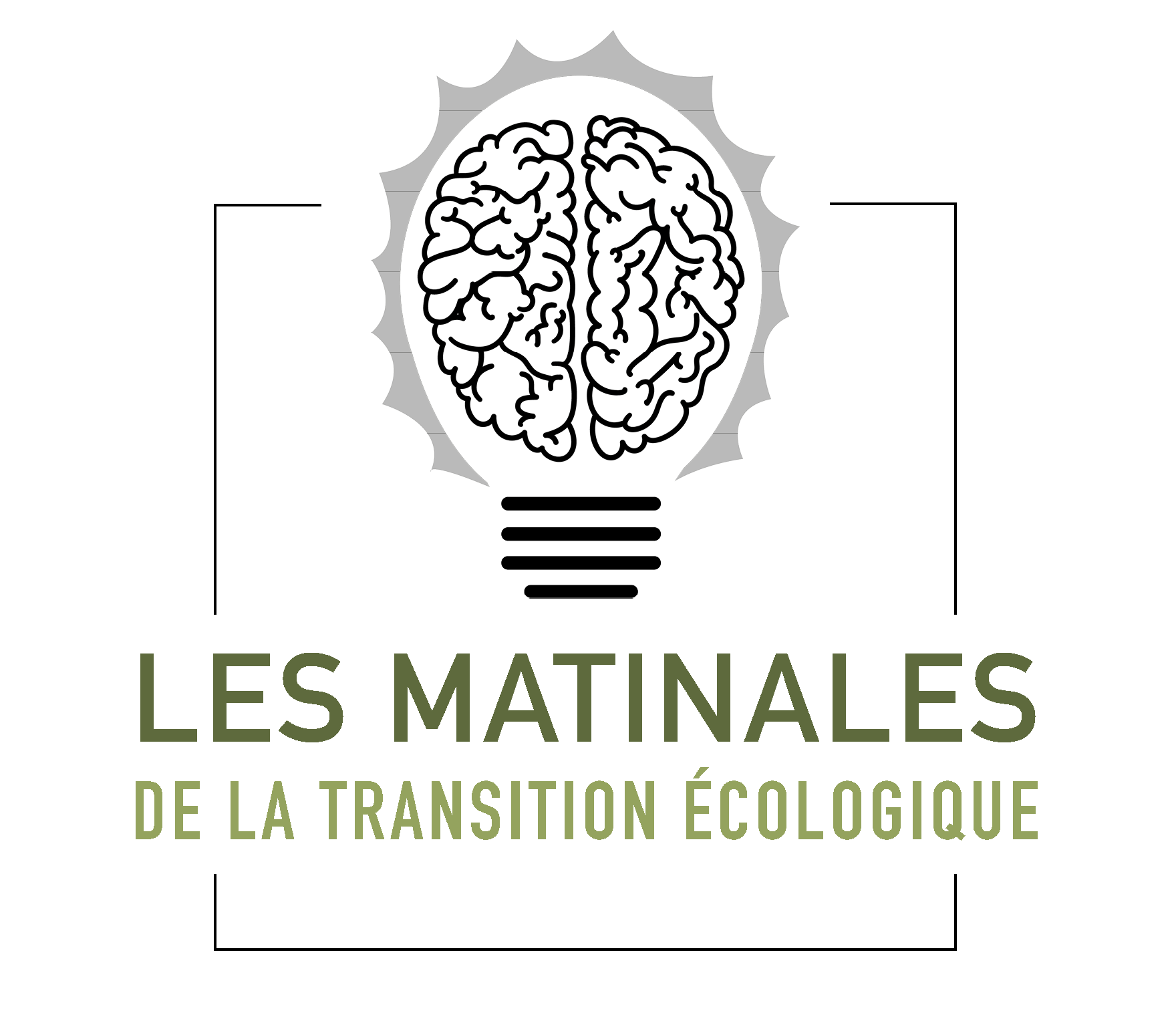 For several years now, Centrale Nantes students have been organising Ecological Transition Mornings, which are open to all and available in replay. (in French)
This series of conferences, organised with the UMR ESO and the IRSTV, offers leading figures the opportunity to present their approaches and share their feedback on the following questions:
What are the issues, resources and techniques that have enabled these actors to implement transition dynamics?
What are the difficulties, obstacles and stumbling blocks that they have encountered and the way in which they have overcome, bypassed or accepted them?
Quentin Mateus - 'Designing and exploring low-tech in organisations' (2022)

Quentin Mateus trained as an engineer-designer, but turned away from industry to pursue the ethical, philosophical and research dimensions of doing things differently that fascinate him. As project coordinator of "Les enquêtes du Low-tech Lab", he will present the project's results, make a link with the experiments of the Low-tech Lab and provide insight into current ecological transition challenges.



Jean-David Zeitoun - "Health and environment, how to strike the right balance?" (2022)

Jean-David Zeitoun is a physician, specialized in gastroenterology, and a graduate of Sciences Po Paris. He holds a PhD from Paris University in clinical epidemiology. He has authored more than a hundred scientific articles. In 2021 he published a book on the history of health improvement over the last 270 years (La Grande Extension, éditions Denoël).


François Jarrige - "A history of pollution and the current outlook for ecological transition" (2022)

François Jarrige, historian of techniques and technology, will lead a conference on the theme: A history of pollution and the current outlook for ecological transition. He is the author of "La Contamination du monde" (The Contamination of the World) and will present a history of pollution in our industrial world and suggest an approach to the current challenges of the ecological transition.



Christelle Didier - "Ecological transition: a question of ethics for engineers?" (2021)

Christelle Didier, is a lecturer in Educational Sciences at the University of Lille.



Marine Miller - "Our highly educated youth and the ecological challenge" (2021)

Marine Miller is a journalist at Le Monde. She is a leading observer of the rising ecological rebellion among Grandes Ecole students and young graduates and is the author of the book "La révolte, enquête sur les jeunes élites face au défi écologique" (The rebellion, a report on our highly educated youth and the ecological challenge).

Timothée Parrique - "The economics of degrowth" (2021)

Timothée Parrique has a PhD in economics. He wrote his thesis on the theme of degrowth, focusing on three questions: "the why, the what, and the how of degrowth". He analyses the limits of the today's model of society and proposes alternatives for building a more ecological and social economic system.


Claire Morcant and William Aucant "Participative democracy" (2021)

Centrale Nantes welcomed Claire Morcant and William Aucant, both members of the Convention Citoyenne pour le Climat (Citizens' Climate Convention). This convention, formed in October 2019, brings together 150 randomly selected French citizens and aims "to define a series of measures to achieve at least a 40% decrease in greenhouse gas emissions by 2030 (compared to 1990) in a spirit of social justice."


Thomas Simon and Jérémie Poupon - "Climate & Business: we'll have to get down to it sometime!" (2021)

Thomas Simon and Jérémie Poupon are members of The Shifters association, which brings together volunteers supporting the actions and projects of the think-tank The Shift Project, which is run by Matthieu Auzanneau and chaired by Jean-Marc Jancovici. The conference aims is to share different ways to balance work life and ecological commitment: "How to choose your company? How to act within one's company? Is it possible to leverage one's job to have a positive impact effect in ecological transition?".

Dominique Bourg - "Climate, Life and Resources: what are the prospects for the planet? " (2020)

Dominique Bourg, philosopher and professor at the University of Lausanne, is a specialist in environmental issues. Until December 2018, he chaired the Scientific Council of the Fondation Nicolas-Hulot Pour la Nature et l'Homme (Nicolas-Hulot Foundation for Nature and Mankind). In 2019 he was a candidate in the European elections representing the group "Urgence écologie".

Simon Ducasse - "Distributed Energy: the cornerstone of Energy Transition" (2020)

Simon Ducasse, entrepreneur and general manager of Atlansun, will present his company's ambitions and goals. Since 2017 Atlansun has imposed itself as the network of leading players in the solar sector in the west of France. The objective is to develop the importance of solar energy in a sustainable energy mix by promoting synergies and contributing to the emergence of projects.


Valérie Cabanes - "Rights of Nature: we need to recognise ecocide as a crime" (2020)

Valérie Cabanes is an expert in international law specialising in human rights and humanitarian law (rights of indigenous peoples and recognition of the rights of nature). In recent years she has campaigned heavily for the crime of ecocide to be recognised by the European and international courts of justice as well as for its addition to the French Constitution.

With this conference Valérie Cabanes wishes to address global limits, the global emergence of the rights of nature and the campaign for the recognition of the crime of ecocide in France, Europe and at the International Criminal Court.


Yannick Roudaut - "An impossible gamble in the face of collapse" (2020)

Yannick Roudaut, a specialist in financial markets for 15 years (journalist at BFM, Bloomberg TV, Le Figaro, Le Journal des Finances, Investir etc), made an 'about turn' intellectually and professionally in the midst of the subprime crisis of 2007. Realizing the 'unsustainability' of our world, he decided to devote his energy to the search for a sustainable economic model. Today, speaker, author and entrepreneur, Yannick Roudaut builds bridges between the worlds of finance, NGOs, economy, ecology, philosophy and social / societal issues. In 2011, his ideas were presented to the French Economic and Social Council as part of work on "The Competitiveness of France" at the request of the Prime Minister. A columnist for the Le Monde newspaper, Yannick Roudaut also co-directs the consultancy Alternité.

Jean-Marc Jancovici - "Man and energy, bitter lovers" (2020)

Jean-Marc Jancovici, co-founder of Carbone 4 - a consulting firm specialising in energy transition and climate change adaptation -, president of the carbon transition think tank "The Shift Project" and member of the Haut Conseil pour le Climat, will speak at Centrale Nantes for the seventh edition of the Ecological Transition Mornings.


Jean-Michel Buf - "The circular economy: building a sustainable model one step at a time" (2019)

Jean-Michel BUF is Vice President for the circular economy, rural areas, health, environment, energy transition, green growth and housing for the Loire-Atlantique.


Mathieu Orphelin (2019)

Engineer, Centrale Nantes alumni and politician.


Vincent Liegey - "The engineer and degrowth" (2019)

Vincent Liegey is a specialist in degrowth. An engineering graduate, essayist and lecturer, he co-authored "Un projet de décroissance" (published in 2013 by Utopia), a book that deals with the different technical, social, environmental and economic aspects of degrowth.


Clément Choisne and Marie Gaborit - "Climate commitment" (2018)

Marie Gaborit, director of Toovalu, and Clément Choisne, a 2018 Centrale Nantes graduate, will give a lecture on climate strategy and the Impact Observer project at Centrale Nantes.


Samuel Courgey (2017)

Samuel Courgey, forerunner of the concept of insulation with natural materials, will present his experience and expertise.


Welcome week conferences
Lecture by Geneviève Ferone Creuzet. Vice President of the Nicolas Hulot Foundation and The Shift Project, teaches circular economy at CentraleSupelec (2019)
Web contributions and conferences by research teams
Are renewable energies a real solution? - Aurélien Babarit, Centrale Nantes researcher, head of the Marine and Ocean Energy team (2020)
Published on November 15, 2022
Updated on December 14, 2022