Fondation Centrale Nantes
Donate to the Fondation Centrale Nantes


Driving societal and economic changes for a conscious and entrepreneurial society of tomorrow.
About the Fondation Centrale Nantes

Against a background of societal transformation, Centrale Nantes provides a bedrock of knowledge under constant evolution. It gives its engineers the agility and the skills set needed in industry today and to respond to the issues that will emerge tomorrow.

Under the aegis of the Fondation de France, the Fondation Centrale Nantes was created on the school's initiative so as to enable projects that are part of the transformation of the school and society.

Driving societal and economic changes for a conscious and entrepreneurial society of tomorrow, the Fondation Centrale Nantes supports projects that respond to major societal challenges - employment, diversity and inclusion as well as sustainable development - and contribute to the school's standing.

The Fondation strives to provide a place for ideas and experimentation that brings together students, graduates, companies, researchers and local authorities. With a real role to play in society, linking the school and society, the Fondation is a place of transmission and learning to support projects that contribute to the development of a new society.
3 Areas of development
Institutional outreach
Integration, diversity and inclusion
Societal issues and sustainable development
5 Support programmes
Investment for the future and in property
Research projects and PhD scholarships
Entrepreneurship & Startups
International projects and programmes
Inclusion & diversity programme
A word from the President of the Fondation Centrale Nantes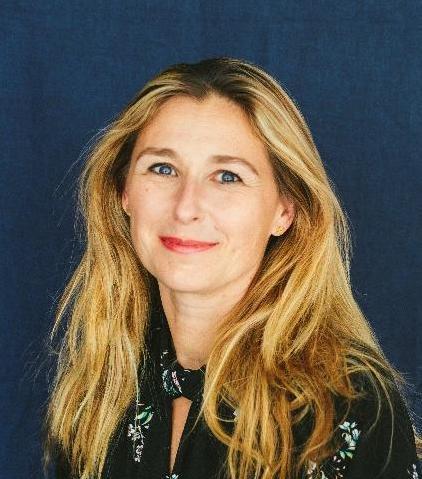 In addition to its support programmes for research, campus buildings, entrepreneurship and international development, the Fondation Centrale Nantes works actively to promote diversity and inclusion. This will be achieved first and foremost through work on employment in order to advance society in terms of equal opportunities of access to training. Indeed, we are convinced that each individual with talent and skills must have access to the opportunity to give the best of themselves.
Centrale Nantes is shaping the leaders of tomorrow: agile, with scientific expertise and a strong managerial culture. However, this is not sufficient in itself, we also want them to be committed, upholding values of respect and acceptance of difference in their future careers. The Fondation Centrale Nantes is there to push boundaries, to inspire new thinking and a vision of society based on the human being. As a catalyst for ongoing societal changes, the Foundation will support high-impact projects in sustainable development, and in social and societal matters. It will thus work to transform and develop the influence of Centrale Nantes.
Anne-Laure Thomas, Director of Diversity & Inclusion, L'Oréal
Anne-Laure Thomas's background

After 8 years at KPMG Consulting France as a consultant in change management and communication projects, I joined La Poste Group. I started to work on projects related to the opening up of competition and in particular on the changes and their impact for postal delivery workers. Deeply involved on women's rights and disabilities outside the professional sphere, I then brought this interest into work by creating the Diversity Department of La Banque Postale.

After 4 years, I returned to La Poste Group on HR development and then as Director of Diversity and Equal Opportunity for the 260,000 employees of the Group.

In March 2017, I was delighted to join L'Oréal as Director of Diversity and Inclusion for France. Within the Group, I was able to launch a campaign on disability, create the inter-company program #StOpE to combat sexism in the workplace, and work on the topic of physical appearance and the employment of young people.

My commitment to my professional activities is matched by an equally strong community engagement. I served a 4-year term as Assessor at the Paris juvenile court from 2014 to 2018. I am treasurer of the Association Tous en Stage, which helps young people from priority neighborhoods to find their middle-school internship. Seventeen years ago, I also created an association, Autour des Williams, to encourage medical research and tackle the isolation of families, an association to which I remain very committed.

In June 2020, I was happy to become co-president of the AFMD (French Association of Diversity Managers). This association, which brings together 140 companies/organizations, aims to help managers to assimilate the challenges of diversity into his or her work practices.
Governance
Appointed directors - College B
Gilles-Emmanuel Bernard, President of Centrale Nantes Alumni
Jérémy Lamri, R&D Director Jobteaser
Anne-Laure Thomas, Director of Diversity & Inclusion L'Oréal

Appointed Director - College C
Jean-Baptiste Avrillier, Director École Centrale de Nantes
Published on January 11, 2018
Updated on February 10, 2021
Support the Centrale Nantes foundation
How to donate
You can donate via secure online payment. You can consult your details and print your tax receipt on the Fondation de France website.
Donations can also be made by cheque made payable to Fondation de France / Fondation Centrale Nantes, and sent by post to the school. Upon receipt of your donation a tax receipt will be sent to you.
Fondation Centrale Nantes
Ecole Centrale de Nantes
1 rue de la Noë
BP 92101
44321 Nantes Cedex 3
Tax relief
For graduates:
66% deductible from income tax
75% deductible from property wealth tax
For companies:
60% corporate tax deductible