Sustainable Development courses
The concepts of ethics, inter-disciplinarity and responsibility are explicitly covered in the competences associated with the Centrale Nantes engineering degree. (https://www.francecompetences.fr/recherche/rncp/17327/).
Sustainable development issues are addressed across several courses from a scientific and technological point of view, in the engineering programme, master's programmes, doctoral schools, advanced master's programmes, and Executive Education programmes.
Since 2006, several specific courses have been introduced demonstrating Centrale Nantes' commitment to sustainable development and to offer learners a more global and systemic vision of these challenges.
To achieve these training objectives, several faculty members have been recruited since 2008 and training courses have been offered, for example, on Carbon Footprinting and Life Cycle Assessment.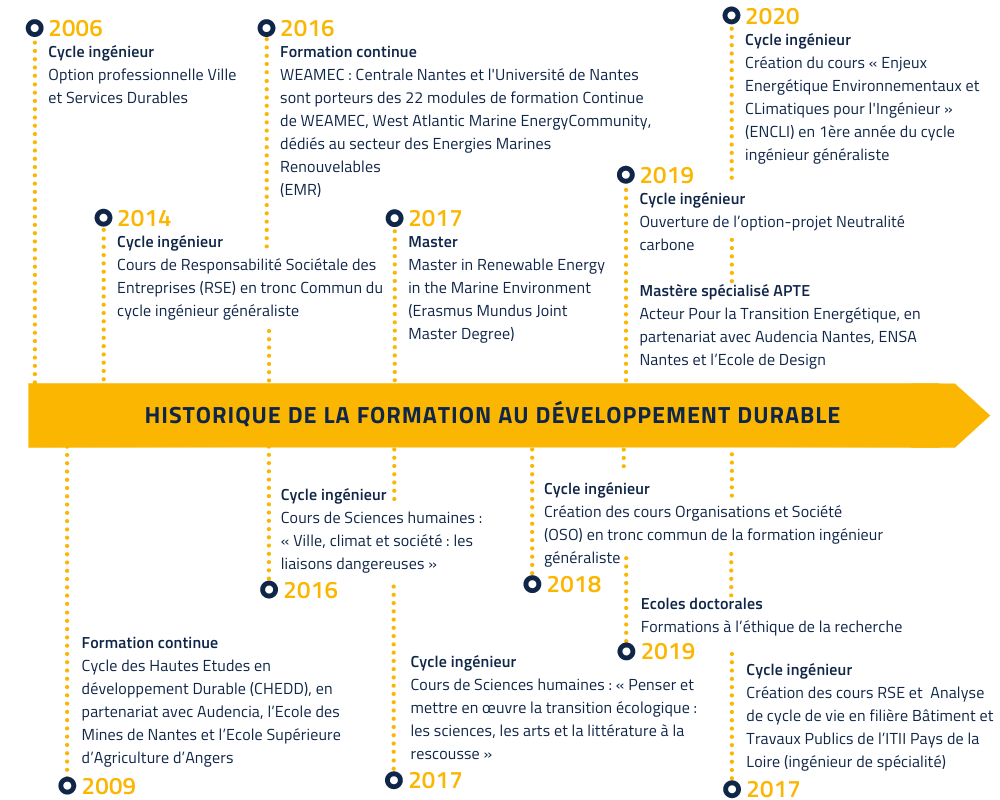 Published on January 6, 2021
Updated on March 29, 2021
GOVERNANCE AND STRATEGY

ENVIRONMENTAL MANAGEMENT

Waste

Sustainable transport

Energy

Food

STUDY

Sustainable development & study programmes

Conferences

Student Projects

RESEARCH

SOCIAL IMPACT AND LOCAL COMMUNITIES

Social impact

Local communities