Our vision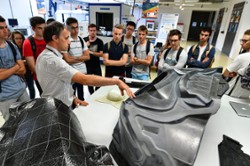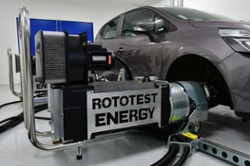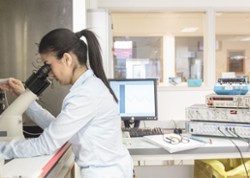 Training curious, responsible and open-minded engineers
Centrale Nantes has a dual vocation:
A vocation to teach, by creating and disseminating advanced scientific and technological knowledge, with programmes open to the diversity of knowledge and with an international outlook.
A vocation to contribute to economic development. The school aims to support companies in the field of innovation.

Three broad and distinctive areas of theoretical and applicative investigation and training:
energy transition
manufacturing
healthcare
For nearly one century, from Institut Polytechnique de l'Ouest, to Ecole Nationale Supérieure de Mécanique to Centrale Nantes today, the school has demonstrated its ability and willingness to evolve and transform continuously. And this, with the strong commitment to remain in step with global technical and economic developments.

Centrale Nantes has a mindset and a mode of operation oriented towards exploration, entrepreneurial spirit and practical application, from theory to the design of solutions adapted to economic challenges and industrial players. Our programmes prompt students to reflect on the major societal challenges of the 21st century. Among these, the three major growth and innovation challenges of energy transition, manufacturing and healthcare emerge and structure the curriculum.

Each of these three axes of research and training is reflected in the competences of the school's laboratories. They are the product of a promise for the future, and of an indepth analysis of global transformation.
Published on March 25, 2017
Updated on September 29, 2020