Annual Ouest Industries Créatives Day
October 20th is the annual Ouest Industries Créatives Day, a research, training & innovation programme for creative industries in Pays de la Loire region. Centrale Nantes is a programme partner.
On October 20, 2017 from 09:00 To 17:00
On October 20, 2017 from 09:00 To 17:00
On October 20, 2017 from 09:00 To 17:00
On October 20, 2017 from 09:00 To 17:00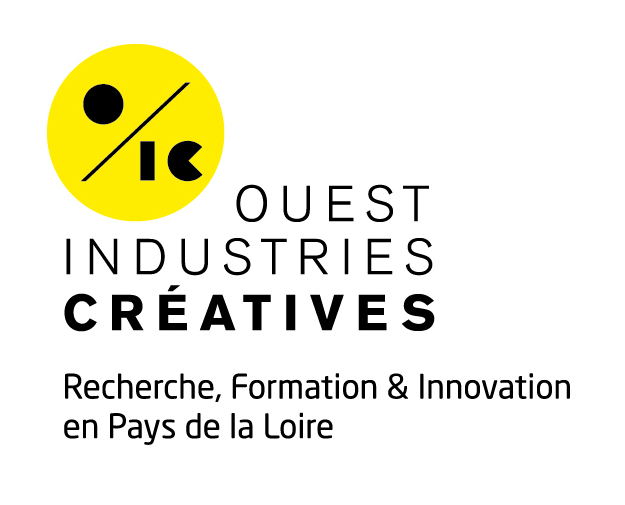 Programme for the day:
9 – 11AM Conference / workshop – A comparative look at design and education.
An interactive two-part conference, moderated by Christelle Lison (Professor in the Faculty of Education at the University of Sherbrooke, specializing in higher education teaching methods) and Laurent Neyssensas (Head of the Innovation in Education Unit, Ecole de Design Nantes Atlantique). How can design as an innovation process help to define, imagine and design a more effective, fluid and harmonious path in higher education and training situations? Can educational methods be the subject of a design process?
11.30 – 12PM Presentation of Ouest Industries Créatives and News
Project feedback, changes in the thematic scope, upcoming scheduled events (scientific days, teacher/student educational workshop, calls for projects)
12.15 – 2PM Meeting with Ouest Industries Créatives project holders
Meeting with the project holders supported in 2016 and 2017 by Ouest Industries Créatives, in research and training, with project posters (and demos for the most advanced).
2 – 5PM Research Seminar "Measuring the subjectivity of experiments"
(for researchers in the region)
Analysis of the subjectivity of experiments still poses many scientific problems: How should we handle this concept? How should we model, formalize and quantify experiments? Through the presentations of the regional researchers present at the seminar, we will compare practices, methods and tools from different disciplines in order to build a holistic vision of the subject (digital sciences, human and social sciences, design and any other discipline concerned).
Learn more about
Ouest Industries Créatives
Published on October 20, 2017
Updated on October 20, 2017