Christophe BINETRUY appointed Affiliated Faculty in the Department Mechanical Engineering at the University of Delaware
Christophe Binetruy, Professor at École Centrale de Nantes and member of the GeM Laboratory (PMM team), was appointed Affiliate Faculty in the Department of Mechanical Engineering of the University of Delaware, in September 2019 for a period of 3 years.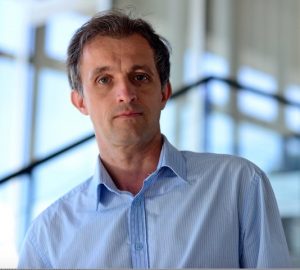 This appointment follows on from collaboration that began some twenty years ago on composite manufacturing processes with Professor Suresh G. Advani and his research group.
Their collaboration is reflected in the co-supervision of two theses in progress in the GeM Laboratory and one completed thesis in Prof. Advani's team (M. Yun).
Published on December 19, 2019
Updated on December 19, 2019