Protective visors made from home
Initiatives abound in the fight to contain the coronavirus. At Centrale Nantes, Hervé Thomas of the IPSI department has set about 3D printing of protective visors from home.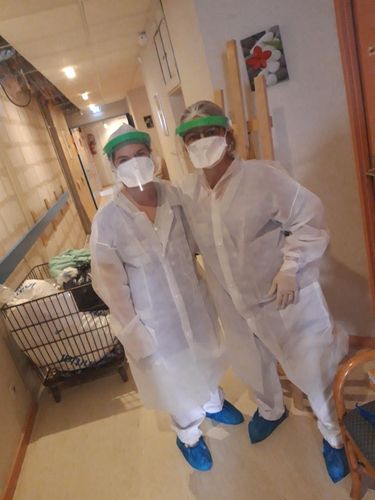 3D printers are coming into their own at the moment. In order to comply with the lockdown measures, Florent Laroche, the director of the IPSI Department (Product Design and Industrial Systems Department) allowed the prototyping workshop - known as Fablab - to be relocated. That's how Hervé Thomas' idea took shape.

Hervé, faculty member in the IPSI Department, wanted to put his skills to work for the current health emergency. To do so, he transformed his living room into a visor factory.
After a shaky start because the printers were de-calibrated and the manufacturing time was far too high, production is now running at full speed: 85 visors have been produced, 60 of which have been delivered to Sucé-sur-Erdre. The visors are being used by doctors' surgeries, nurses, teaching staff who are supervising the children of healthcare workers, shopkeepers, a home for disabled youngsters, a care home, and in industries who are resuming their economic activities.

Raw materials are ordered by the department's assistant who is also working from home. Local seamstresses have responded to appeals on social networks to help out with the supply of elastic. A solid team effort implemented remotely with a worthy outcome!

This initiative is part of the GINETIS group, which aims to promote good practice and support the creation of new devices or equipment to combat COVID-19.


Published on April 8, 2020
Updated on May 11, 2020