14 Eiffel Excellence Scholarship recipients to join Centrale Nantes at the start of the 2022 academic year
A record number, indicative of the institution's growing international excellence.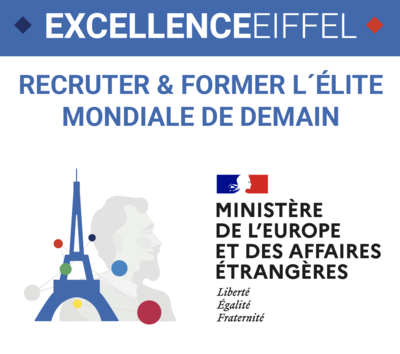 Among the international students commencing a double degree on the engineering programme in September 2022, will be
14 recipients of the EIFFEL Excellence Scholarship, including 7 Brazilians, 5 Mexicans, 1 Colombian and 1 Lebanese
. Their applications, which were submitted by the school, impressed the panel of experts with regard to their academic excellence and the strong international reputation of Centrale Nantes. Centrale Nantes had 10 Eiffel applications selected last year, and 13 in 2020
A scholarship awarded only to the best international students
The
Eiffel scholarship programme
was designed by the French Ministry of Europe and Foreign Affairs to help French higher education institutions attract the best international students for master's and PhD programmes.
Only international students can apply for this programme of excellence, with the following selection criteria:
The excellence of the applicant, as evidenced by his/her academic record to date
The institution's international policy: its international reputation and the quality of support services for incoming international students
The Ministry's cooperation and partnership policy, and in particular, the priority afforded to certain countries for this programme.
Centrale Nantes, an institution with ever-growing international recognition
After being awarded the 3-star Bienvenue en France (Welcome to France) label in 2021
- in recognition of the quality of the welcome extended to international students - Centrale Nantes has further demonstrated its ability to attract the best international applicants and the quality of its partnerships with top-ranking international higher education institutions.
This high number of Eiffel scholarships reflects the very rigorous and high-quality selection process carried out each year by Centrale Nantes' faculty, in conjunction with our international academic partners as part of joint and double-degree agreements.
International students represent 43% of Centrale Nantes' student body and each year bring together some 80 different nationalities, on exchanges or following double-degrees across our Engineering and Master's Programmes and at MS/MSc or PhD level.
They all benefit from day-to-day support
with regard to administrative procedures, immigration, housing and the health system, in their search for internships and jobs and for their integration into campus life.
Published on April 1, 2022
Updated on April 4, 2022