Centrale Nantes Open Day: join us on campus on 26 February!
Future students join us on campus for our Open Day on Saturday 26 February 2022 from 2:00 pm to 6:00 pm for all you need to know about our study programmes.
On February 26, 2022 from 14:00 To 18:00
communication

05264461-c8a4-4697-bdfa-e8933b04e592

@ec-nantes.fr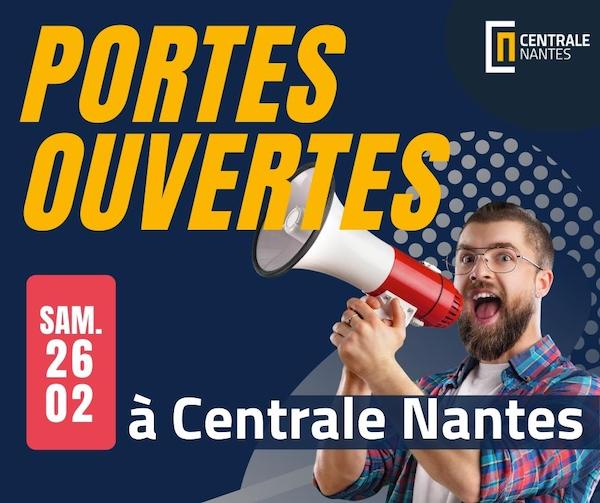 Throughout the afternoon, you will be able to meet teaching staff and students. It is also an opportunity to discover the campus and get a feel for student life at Centrale Nantes. The programme includes: presentation of the engineering programme, degree apprenticeships and the BBA Big Data & Management, an international forum etc.
See the full programme

(in French)
Learn more


Nantes University opens its doors on 26 February in Nantes and on 5 March in Saint-Nazaire and La Roche-sur-Yon. See the programme…
Published on January 17, 2022
Updated on February 23, 2022