A conference with SAMUEL COURGEY - "Les Matinales de la Transition Ecologique" (Ecological Transition Mornings)
See you on Tuesday 19th December, on the Centrale Nantes campus for the first edition of the "Matinales de la transition écologique" (Ecological Transition Mornings). On the programme - Samuel Courgey, project manager and specialist in insulation using natural materials, talks about his experience.
On December 19, 2017 from 08:30 To 11:30
Conference and debate series, jointly organised by Centrale Nantes and the ESO Laboratory (UMR 6590)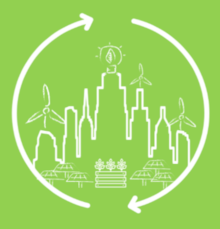 In this series of conferences leading figures in ecological transition present their approaches and share their experience in answer to the following questions:
What were the challenges, resources and techniques that helped them to implement transition processes?
What difficulties and obstacles did they encounter and how did they overcome, bypass or accept them?
In this first conference,
Samuel Courgey
, forerunner of the concept of insulation with natural materials, will present his experience and expertise.
Free entry
Mandatory registration: LINK
Tuesday 19 December / 8.30 AM - 11.30 AM / Centrale Nantes / Lecture Theatre S
Organised by:


Published on November 21, 2017
Updated on December 2, 2019