EIT Manufacturing inauguration event on 7 November
Centrale Nantes is a member of EIT Manufacturing, which will hold its inauguration event in Paris Saclay on 7 November.
On November 7, 2019 All day
On November 7, 2019 All day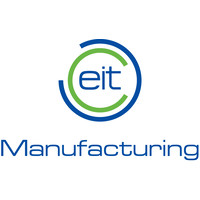 "Global manufacturing innovation will be led by Europe". That is the vision of EIT Manufacturing, a consortium of 53 partners including Centrale Nantes - from business, education and research - created at the end of 2018.
EIT Manufacturing is one of the Innovation Communities of the European Institute of Innovation and Technology, an independent EU body, which was set up in 2008 to strengthen Europe's ability to innovate. EIT is an integral part of Horizon 2020, the EU's Framework Programme for Research and Innovation and
the only such initiative to fully integrate business, education and research.

Objectives
EIT Manufacturing aims to bring European manufacturing players together in innovation ecosystems that
add unique value to European products, processes and services and inspire the creation of globally competitive and sustainable manufacturing.
53 partners, half of whom are companies
only 3 French academic members: ENSAM (Arts and Crafts), Grenoble INP and Centrale Nantes
The official launch of the EIT Manufacturing will take place in Paris Saclay on November 7th, 2019.


Published on October 17, 2019
Updated on November 14, 2019