<Unknown label>

,

Sustainable development

,
Make IT Agri Student Competition: back for a second edition
Following the success of the first edition, Make IT Agri, the agricultural innovation competition for engineering students, is back for the 2019/2020 academic year.
From September 2, 2019 to November 15, 2019 All day
From September 2, 2019 to November 15, 2019 All day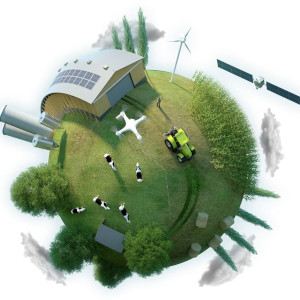 Open to all engineering school students, the aim of the 'Make IT Agri' competition is for students to come up with and present concrete and innovative solutions, using new technologies (computing, robotics, digital), in order to improve or create processes for sustainable agriculture.
How the competition works:
2 September to 15 November 2019 - preselection phase. Students register, with a description of their idea, directly on makeitagri.org
from 16 December - final phase. The selected teams commence work on their prototypes, for presentation to the panel on 19 June 2020. The winners will be selected at this time.
First prize: €3000 - second prize: €2000 - third prize: €1500
Published on May 22, 2019
Updated on July 19, 2019