Master in Renewable Energy in the Marine Environment (REM+)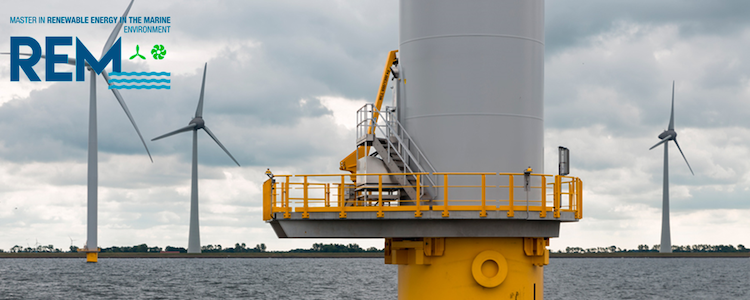 About REM+
The REM programme welcomed its first students in 2017, under the Erasmus Mundus Joint Master Degree label. REM welcomed its last intake of students in September 2020 and has been extended under the name REM+ for four more cohorts (from September 2021 to August 2026).

The aim of the programme is to train specialists to meet the major technological challenges associated with the developing sector of offshore renewable energy. REM+ provides students with skills in assessment, analysis, simulation, development and exploitation of all available energy in the marine environment and in project development of safe, efficient and reliable marine energy generation plants. The programme, which is fully taught in English, implies mobility in a minimum of two European countries.
Consortium Partners
The four partner institutions for the REM+ programme are:
University of the Basque Country (Spain) - programme coordinator
Centrale Nantes, France
Norwegian University of Science and Technology, Norway
University College Cork, Ireland (replacing University of Strathclyde, UK from September 2021)
Application requirements
The REM+ programme is open to holders of a university degree (Bachelor of Science or equivalent), in a relevant field: Naval Engineering, Naval Achitecture, Maritime Engineering, Nautical and Maritime Transport, Electrical Engineering, Electric Power Engineering, Electronic Engineering, Automatic and Industrial Electronic Engineering, Control System Engineering, Aerospace Engineering, Civil Engineering, Renewable Energy Engineering, Energy and Environmental Engineering, Industrial Technology Engineering, Industrial Organization Engineering, Mechanical Engineering, Electromechanic Engineering, Applied Mathematics, Physics.

An applicant whose native language is not English is required to prove sufficient fluency in English.

Scholarships
Erasmus Mundus scholarship covering tuition fees, living expenses and travel costs are available
Published on September 3, 2020
Updated on December 18, 2020
Watch the Campus France Replay
Learn more