Advanced Master's Programmes (Mastères Spécialisés®): online information evening
Interested in pursuing an Advanced Master (Mastère Spécialisé®) programme? Join the online session organised by Audenica to learn more and ask your questions.
On March 11, 2021 from 18:30 To 20:00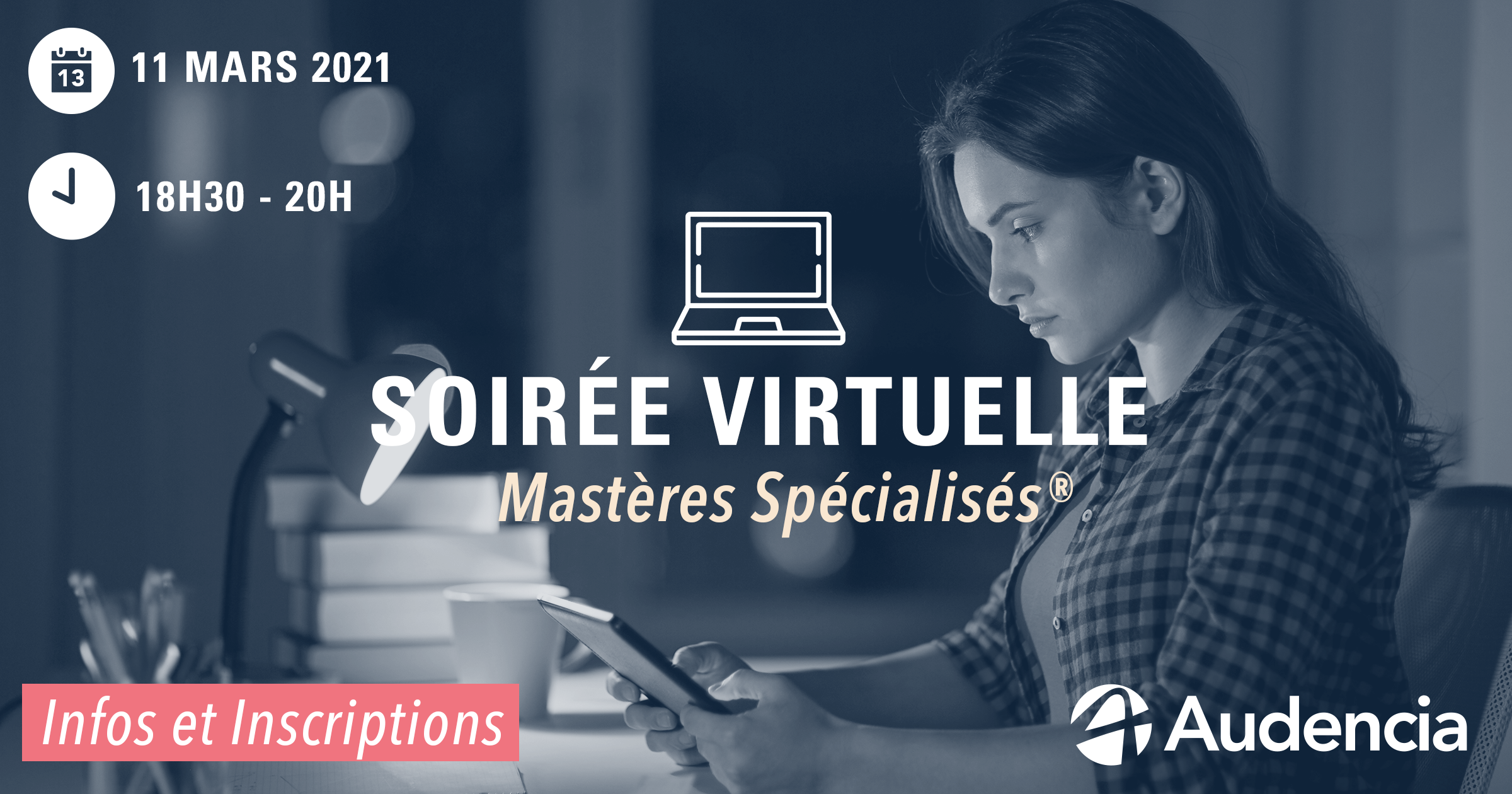 Audencia is organizing an
Advanced Master
online information evening from 6:30 p.m. on Thursday 11 March 2011.
Join in to learn more about 8 Advanced Master Programmes, two of which are taught in partnership with Centrale Nantes (*):
Published on March 3, 2021
Updated on March 3, 2021