Complete overhaul of the Hydrodynamic and Ocean Engineering Tank on the Centrale Nantes campus
As part of the CPER NEMO, the upgrade works of the Hydrodynamic and Ocean Engineering Tank took place last spring.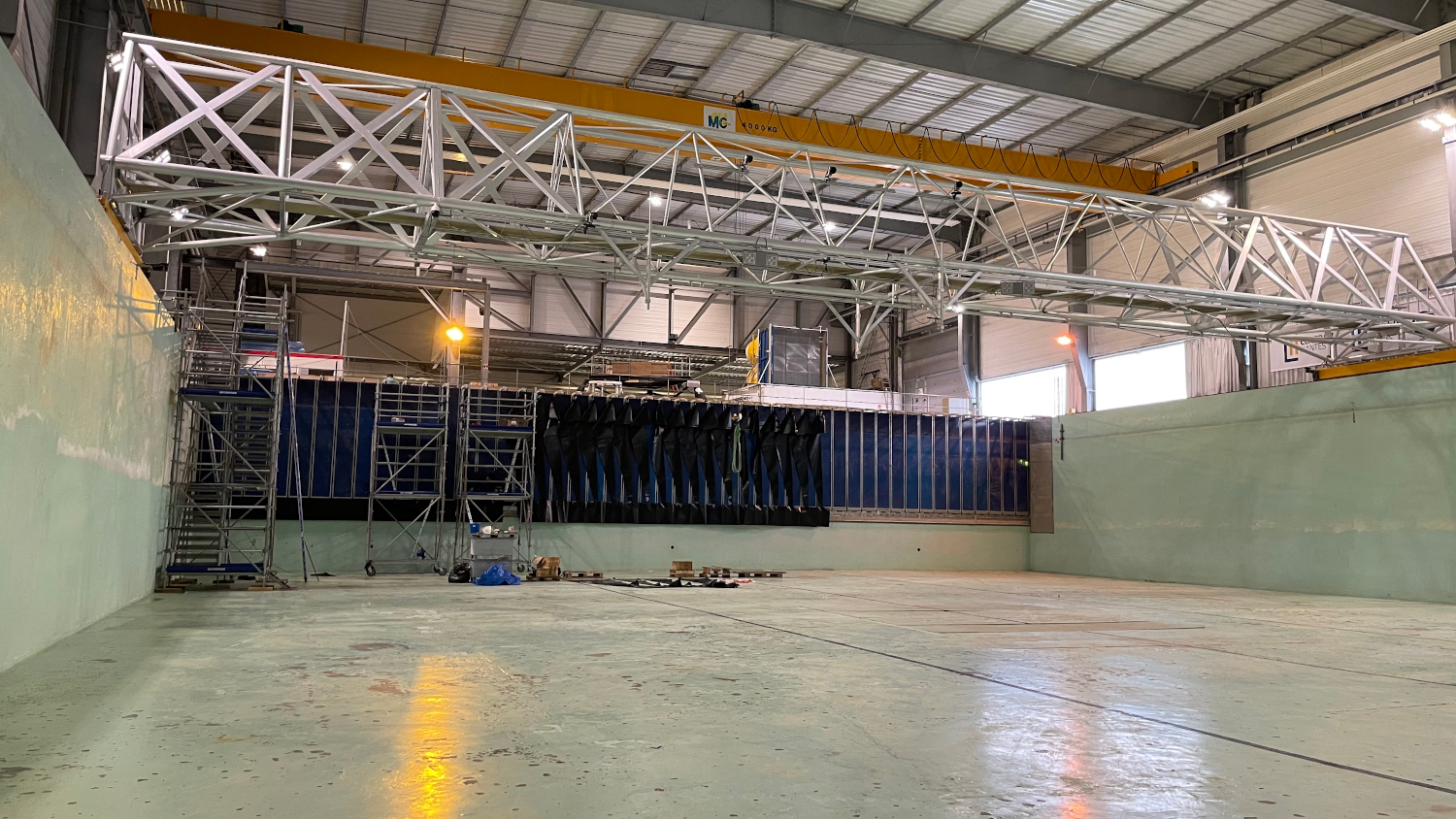 The wave generator in the ocean engineering tank, installed in 2001, has been overhauled. With the exception of the flaps and guide structure, all components of the machine have been replaced or upgraded: the 48 motors, control electronics, cables, pneumatic circuit, hinges, guide bearings, sealing membranes and software user interface. The restored machine will offer improved reliability and easier use.
To allow this work to be carried out, the tank was completely drained. Discover this phase of work in the video:
Testing restarted in July 2022 with testing for the
HP_Flow project
, a project funded by the Pays de la Loire Region through WEAMEC, on Hydrodynamic modeling of heave-plates for floating wind.
Start of "workshop building" construction in September
The construction of the "workshop building", the second part of this CPER NEMO, started in September. Taking into account the multi-disciplinary nature of the test facilities, the new workshop building will bring together the different disciplines present in the team. Work areas will be designated for mechanical and electronic design, assembly and preparation of models, and metrology. The rational and ergonomic organisation of the new "workshop building" will enable the scientific teams to implement complex experimental programmes taking advantage of all the facilities' capacities.
CPER NEMO funding

Published on October 3, 2022
Updated on January 11, 2023