Additive Manufacturing

,

Future Health

,
Dr Luciano Vidal joins Centrale Nantes to work on 3D printing and bioprinting
Doctor Luciano Vidal to work alongside Professor Jean-Yves Hascoët at Centrale Nantes on 3D printing and bio printing.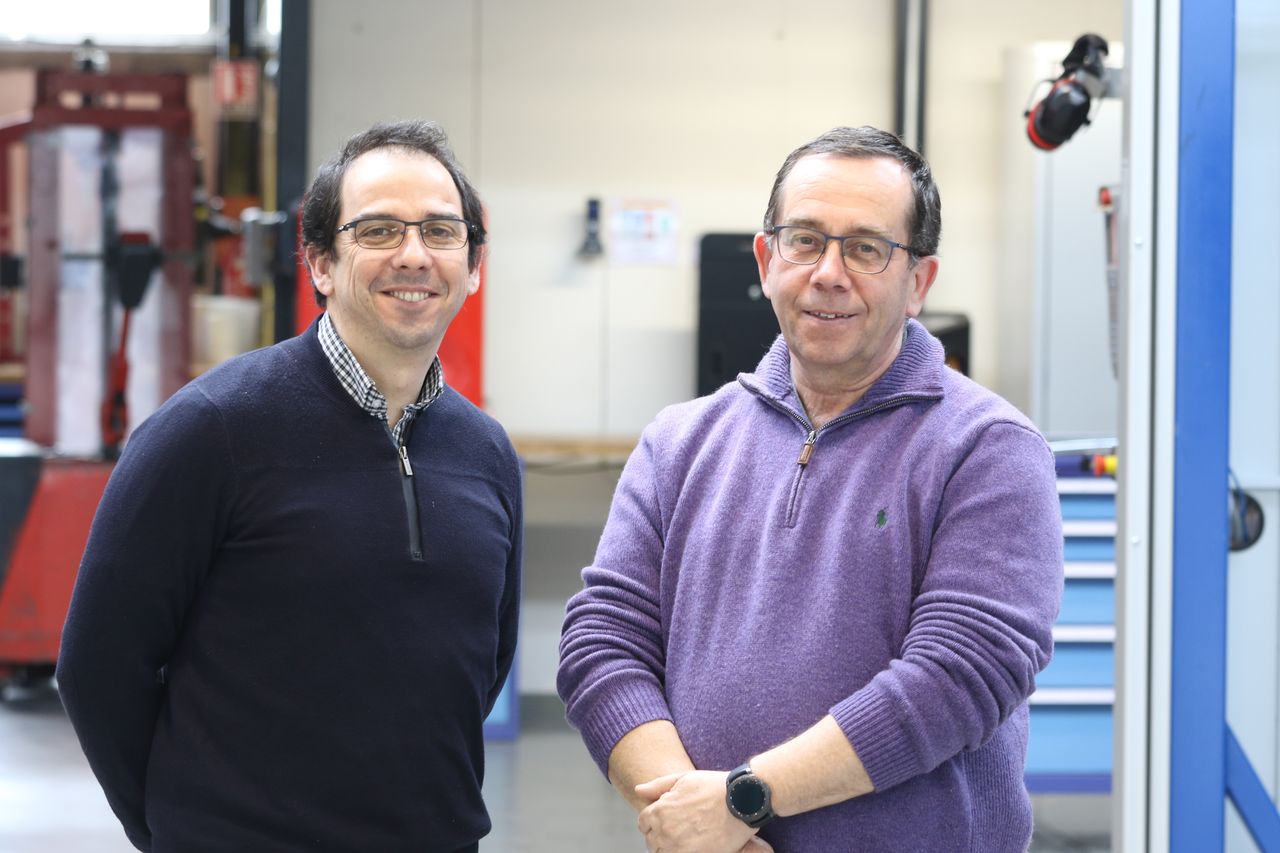 Luciano Vidal to focus on projects in 3D printing and bioprinting

"It is a great challenge to bring engineering into health and medical research." We interview Doctor Luciano Vidal as he joins Professor Jean Yves Hascoët's team at Centrale Nantes to work on 3D printing and bio printing.
Can you tell us a little about your background?
Luciano: I'm from Argentina where I studied medicine. I specialized in surgery, first in general surgery, then in plastic surgery, reconstruction and aesthetics, and subsequently surgical oncology. In addition, I have been working on cell therapy since 2009. I recently obtained a PhD in biomaterials, regenerative medicine and biotechnology.
How did you connect with Centrale Nantes ?
Luciano: I've thought for a few years now that 3D printing would be used in clinical applications. For example, for facial reconstruction, we were already using 3D modelling to prepare surgery. Then, we started using 3D printing for a simplified and standardized use. I also started working on bio-printing. That's when I was referred to Jean-Yves Hascoët who was already known for his work in 3D printing. From the start we were keen to work together. We co-organized a World Bio Printing Workshop in Nantes. Now I am joining his team to work more closely on a number of interesting projects.
Why are the worlds of medicine and engineering coming together like this?
Luciano: Today, there is a lot of talk about biotechnology for health and research. I think this is the first time in medical history that a multidisciplinary approach has become necessary. The doctor focuses on the clinical application, the biologist looks at how a cell will proliferate in a structure, the chemist brings his own knowledge, but in my opinion, the cornerstone of all these disciplines is engineering know-how. We need to work together and bring Centrale Nantes' expertise into the health sector.
What projects will you be working on more specifically?
Luciano: We are concentrating on two areas: 3D printing and bio printing. In 3D printing, for example, we are working on bone regeneration. The know-how already exists to print metals such as titanium, which is used in surgery. When part of a bone has to be removed from a patient, the idea would be, in the future, to replace this part with a structure, a scaffold, obtained from the patient's imaging and then produced in custom 3D printing. We aim to develop solutions for bone regeneration using 3D printing of titanium, alone or mixed with other components (composites), to obtain a result that is personalised and adapted to each patient. In bio-printing, we add cells. Through simulation and creation of the scaffold, engineering should allow a given amount of cells to successfully grow and form tissue. In this area, Centrale Nantes has expertise in the development of machines and in meeting the needs of bio-printing and 3D printing.
How confident are you about this new collaboration?
Luciano: It is a great challenge to bring engineering into health and medical research. The interaction thus promises to be very interesting. Our ambition is to bring together all health and research stakeholders and add engineering into the mix, not only at the local level, but also nationally and internationally.

Professor Jean-Yves Hascoët, Head of the Rapid Manufacturing Platform at Centrale Nantes:
We have been working on bio printing for 4 years at Centrale Nantes. It is in this context that we created links with several INSERM researchers, including Luciano. For us, it was important to have an end user in bio printing, someone who could effectively implement what we are working on. That's why I suggested that Luciano join our team of researchers, we have important work to undertake together.
Published on March 24, 2020
Updated on September 30, 2021