Interdisciplinary School In Nuclear Medicine 2023
Four days of discussion and training in Nantes with international experts in nuclear medicine research for 20 students, young researchers or clinicians.
From July 3, 2023 to July 6, 2023 All day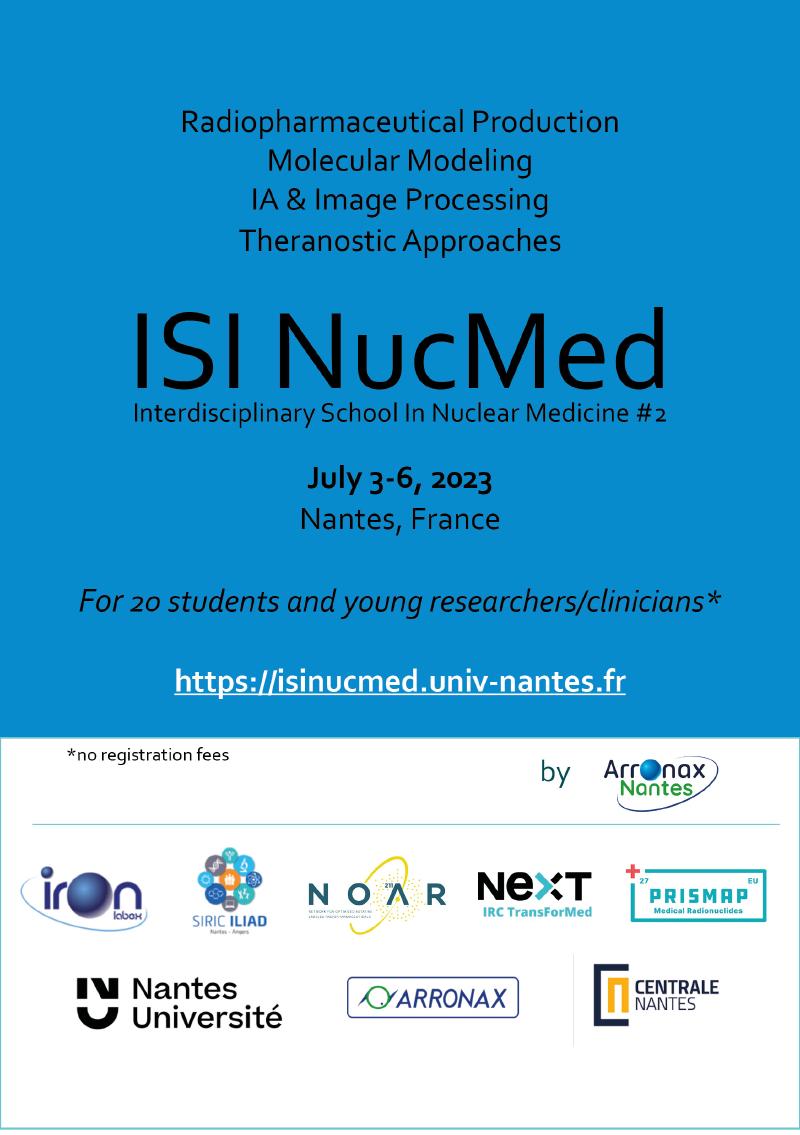 Over the course of four days, 20 participants will deepen their knowledge in some of the main fields of nuclear medicine research, with a focus on alpha-emitting radionuclides (astatine-211 especially).
They will have the opportunity to meet some of the best international experts in radiopharmaceutical production, artificial intelligence for medical image analysis, and theranostic approaches. Lectures, practical work and visits will be organised across four major research centres in nuclear medicine in Nantes: Arronax, Faculté des Sciences et des Techniques, Centrale Nantes and Institut de Recherche en Santé.
This four-day event is open to Master/PhD students, post-docs, junior doctors (interns) and researchers. The number of participants is limited to 20 on a first come - first served basis. No registration fees.
►
Learn more
Published on March 31, 2023
Updated on May 24, 2023