Research

,

Prizes and Awards

,
Emmanuel Rozière wins the 2022 AFGC (French Civil Engineering Association) prize
Emmanuel Rozière, Professor and Director of Sustainable Development at Centrale Nantes, won the AFGC 2022 prize. It was presented to him on 3 May 2023 by Emmanuel Ferrier, chairman of the association's Scientific and Technical Committee.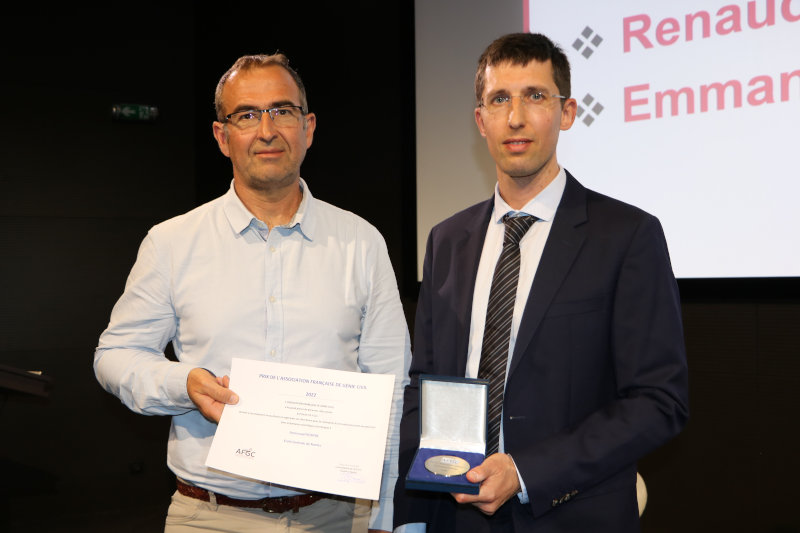 The AFGC (Association Française de Génie Civil) prize is awarded to one or more engineers or researchers for outstanding personal work in the scientific and technical field.
Emmanuel Rozière is a professor at Centrale Nantes and head of the Processes and Durability of Materials and Structures (DURPRO) research group in the
Research Institute in Civil and Mechanical Engineering
(GeM). His research focuses on the durability of construction materials, in particular on the behaviour of cementitious materials and durability.
The prize was awarded to 3 winners: Franziska Schmidt, Renaud Leconte and Emmanuel Rozière.
►
Learn more
(in French)
Published on May 31, 2023
Updated on May 31, 2023