Student clubs - sport

,

student

,

Student Life

,
Intercentrales 2023 to be hosted by Centrale Nantes from 13-15 October
The Intercentrales, a major sports tournament at Centrale Nantes, brings together athletes from the 5 schools of the Ecoles Centrale group.
From October 13, 2023 to October 15, 2023 All day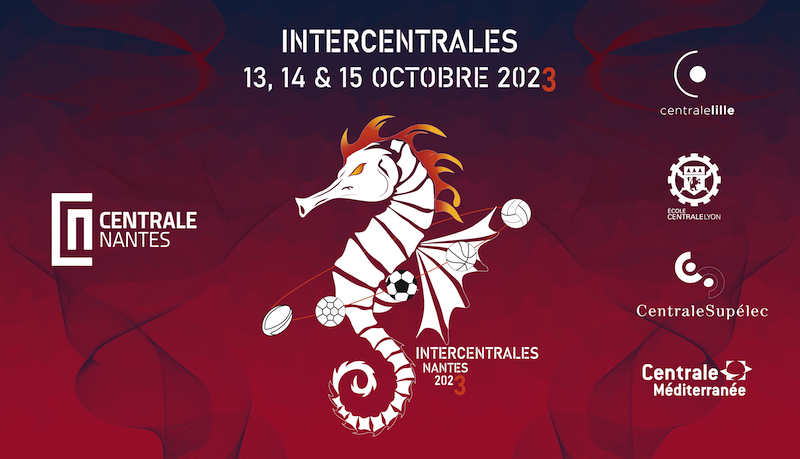 The 26th edition of the Intercentrales will take place on the Centrale Nantes campus on 13-15 October 2023. The last time Centrale Nantes played host to this annual tournament was in 2017.
The tournament is not only a unique and rewarding experience, but also the opportunity to create memories through sharing and meeting people! Athletes from the 5 schools will do battle in the 5 sports: rugby, football, basketball, handball & volleyball, to win the coveted trophy!
This year, the focus is on women in sport.
It is all about equality between men and women and our ambitions are to defend and promote diversity, as well as tackling inequality and gender-based violence. On this occasion, the Centrale Nantes campus is aiming to provide the best possible facilities for participants, in order to make this edition memorable.
►
More information here (in French)
Published on March 22, 2023
Updated on October 9, 2023