Meet Centrale Nantes' Executive Education team at the 'Digital Job Safari' event
The Executive Education team will be present at the "Safari des métiers numérique 2021", (Digital job safari 2021) - part of Nantes Digital Week - on Tuesday 21 September in Hall 6, Ile de Nantes.
On September 21, 2021 from 09:00 To 17:00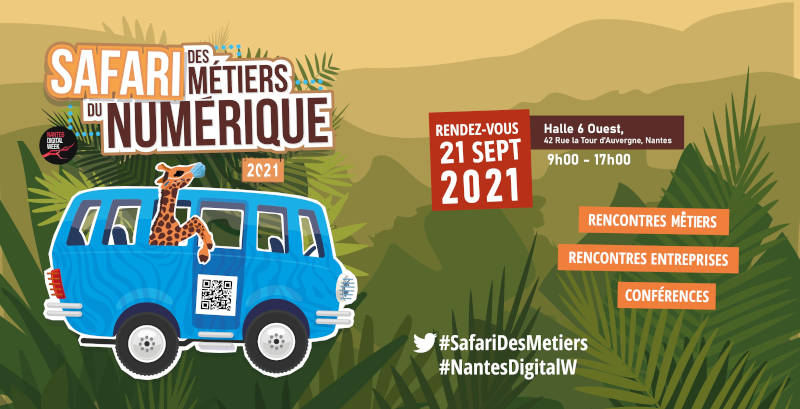 Centrale Nantes' Executive Education department has been participating in this event for three years now. The Digital Job Safari brings together numerous stakeholders in the digital sector (companies, training organisations, associations, etc.) and is designed for jobseekers, and people who are curious about digital technology, who are changing careers, who are looking for training, etc. and who wish to boost their career plans and move towards a digital career.
Training managers Laetitia Rivereaud and Maïlys Veguer will be on hand to conduct individual orientation and information interviews on Centrale Nantes' training courses for professional retraining. Our Executive Education programmes prepare students for careers in the digital sector and are accessible with qualifications ranging from secondary to three-years of higher education.
Published on September 17, 2021
Updated on September 17, 2021