Meet us online in South Korea
Learn more about studying at Centrale Nantes during the Asia Virtual Tour 2021
On April 7, 2021 from 11:30 To 12:30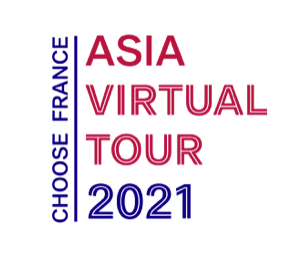 Interested in studying engineering in France? Come and meet us online in South Korea during the Asia Virtual Tour 2021. This event is organized by Campus France.
7 April 2021 | 11.30am CET (6.30 pm KST)
Emily Ducoin-Chai and Marie-Pierre Pechoutre will give a presentation of our English-taught programmes, followed by a Q&A session.
Join us for all information you need on our:
Published on April 1, 2021
Updated on April 6, 2021