The National Roadmap for Research Infrastructures 2021 established by the MESRI was published on March 8, 2022.
The French Ministry for Higher Education, Research and Innovation (MESRI) announced on 21 October 2021 the inclusion of THeoREM on the 2021 National Roadmap for Research Infrastructures. This roadmap was published on 08 March 2022.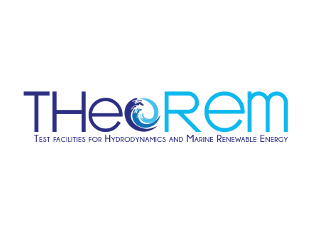 This new roadmap aims to
"express a clear vision of the infrastructures that are essential for French research and innovation, positioned in a true strategic analysis of the research infrastructure landscape. It demonstrates the State's determination, through its major research and higher education institutions, to meet the ever-changing demands of knowledge and innovation. It also aims to maintain an essential complementarity with the European strategy in the field of research infrastructures, which has recently evolved through the 2021 update of the ESFRI roadmap." The THeoREM Research Infrastructure is presented in the main scientific area "Energy".
The structured resources of the IR THeoREM offer indeed "important and relevant means to the major players in the development of marine energy but also to address major challenges associated with floating wind energy.
Its continuation and reinforcement is essential, taking into account the growing demand for floating wind energy."
> Read more:
https://www.enseignementsup-recherche.gouv.fr/fr/la-feuille-de-route-nationale-des-infrastructures-de-recherche-2021-84056
Published on March 9, 2022
Updated on March 9, 2022