Online jobdating with ITII Pays de la Loire
Over the course of 3 days, from 18 to 20 May, nearly 250 candidates already selected by the partner engineering schools will come together on the Seekube platform and will be able to present their career plans and their motivation to join different companies.
From May 18, 2020 to May 20, 2020 All day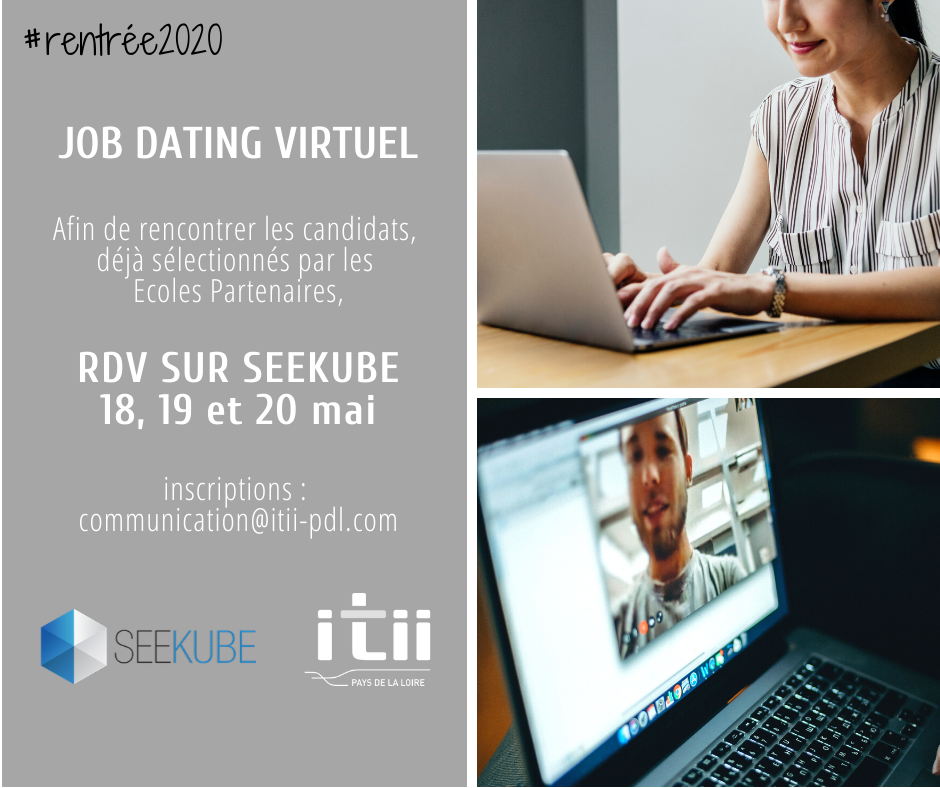 Online Jobdating
Following the announcements made by the President of the Republic on Monday 13 April 2020, the event that was due to take place at Les Machines de l'île de Nantes on 19 May has been cancelled.
In order to propose a solution to help you in your search for an apprentice engineer for the next academic year, the ITII Pays de la Loire invites you to an online #jobdating session.

Online event reserved for shortlisted candidates and companies having registered with: communication

ef084d9a-6ec8-43ec-b4c1-182d4fa38908

@itii-pdl.com.
Published on April 24, 2020
Updated on April 24, 2020