'Printemps de la Recherche 2022' in Nantes on Offshore wind
The 'Printemps de la Recherche' 2022 on "Offshore wind energy: challenges and prospects in energy transition" will take place on Thursday 15 September 2022 at La Carrière - Saint-Herblain (Nantes). This national event will bring together more than 200 representatives from business, research and education, government and local authority officials, associations, etc., and explore all aspects of offshore wind energy from the perspective of innovation.
On September 15, 2022 All day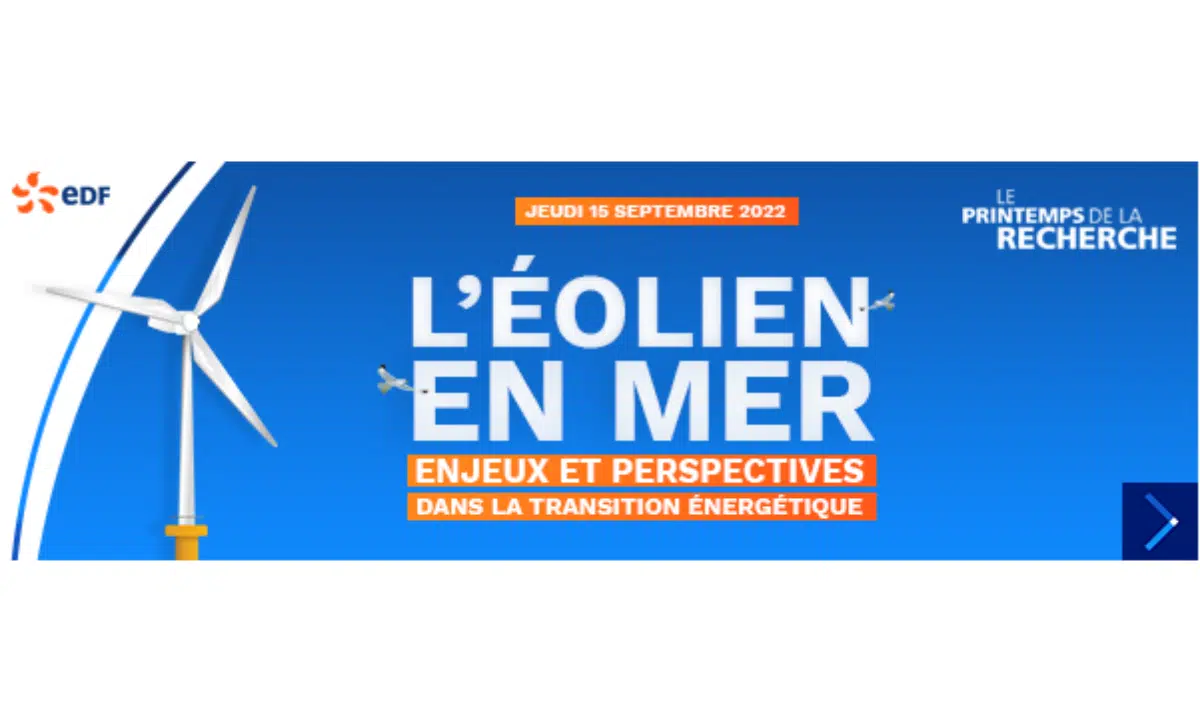 EDF is organising this event, structured around pitches, round tables, debates and an exhibition of start-ups.
Programme topics
Offshore wind energy and its maritime environment
Maritime safety and security, and innovation
Floating wind turbines: the challenges of industrialisation
Transformation of port infrastructure around offshore wind energy
What is the 'Printemps de la Recherche'?
A 20-year tradition of high-level scientific conferences organised by EDF R&D in partnership with the group's regional divisions. It is an opportunity to meet experts from major groups, start-ups, SMEs, academic partners and elected representatives in across France.
Join us at the 'Printemps de la Recherche'
On the Centrale Nantes stand with the LHEEA Laboratory and WEAMEC.
And for the conference "Feedback from Centrale Nantes on floating wind turbines on the SEM-REV offshore test site" (in French) with Thomas SOULARD, Research Engineer and Project Manager, at Centrale Nantes
Published on September 7, 2022
Updated on September 7, 2022