Sport and Leisure

,

Student Life

,
Qualifying rounds of the French Cross-Country Student Championships: two Centrale Nantes students on the podium
Congratulations to our students for their performances at the qualifying rounds of the French Cross-Country Student Championship (7 km). They won second and third place as well as the team event on 23 November in Le Mans.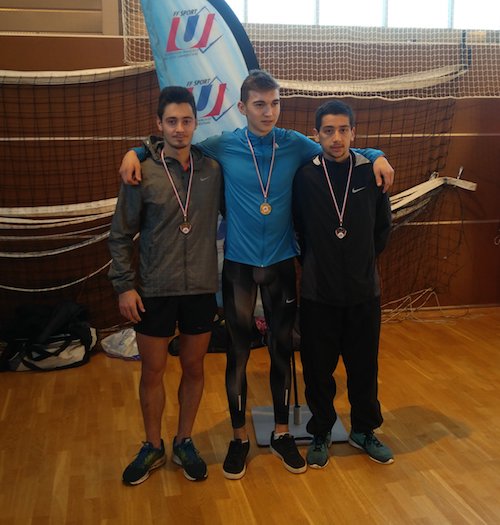 Congratulations to Alexandre MANI (pictured right), a second-year engineering student, for his second place, and Clément PERROT (pictured left), a first-year engineering student for his third place on the podium.

They also won the team event with Cyril de CATHEU (3rd year) and Jean-Baptiste FEST (2nd year).

Next stage at the French Championship in Nancy on 7 December, where they will defend Centrale Nantes' colours amongst more than 200 participants.


Published on November 24, 2017
Updated on November 27, 2017