[REPLAY] Matthieu Orphelin - 4th Ecological Transition Morning
View here the video of the full conference (in French) with Matthieu Orphelin filmed on 4th March 2019 for the fourth Ecological Transition Morning at Centrale Nantes.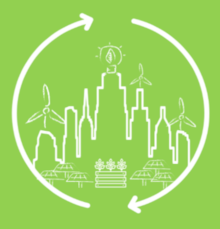 Matthieu Orphelin is an engineer and politician. A Centrale Nantes alumni, with a PhD from the École des Mines de Paris, most of his career to date has been spent at
ADEME
(the French Environment & Energy Management Agency).
In 2010 he made a political commitment to Europe Ecologie Les Verts and was elected vice-president of the Pays de la Loire Regional Council, before being elected, in 2017, as member of parliament representing the 1st constituency of Maine-et-Loire for the LREM party. Today a non-aligned MP, he is also a member of the Sustainable Development and Land Use Planning Committee.
Published on March 25, 2019
Updated on July 5, 2022