SEM-REV 2.0 kicks off
Work began offshore ten years ago on installing the export cable, thereby making SEM-REV - Centrale Nantes' offshore test site - a reality. Since then the site has certainly lived up to its initial promise.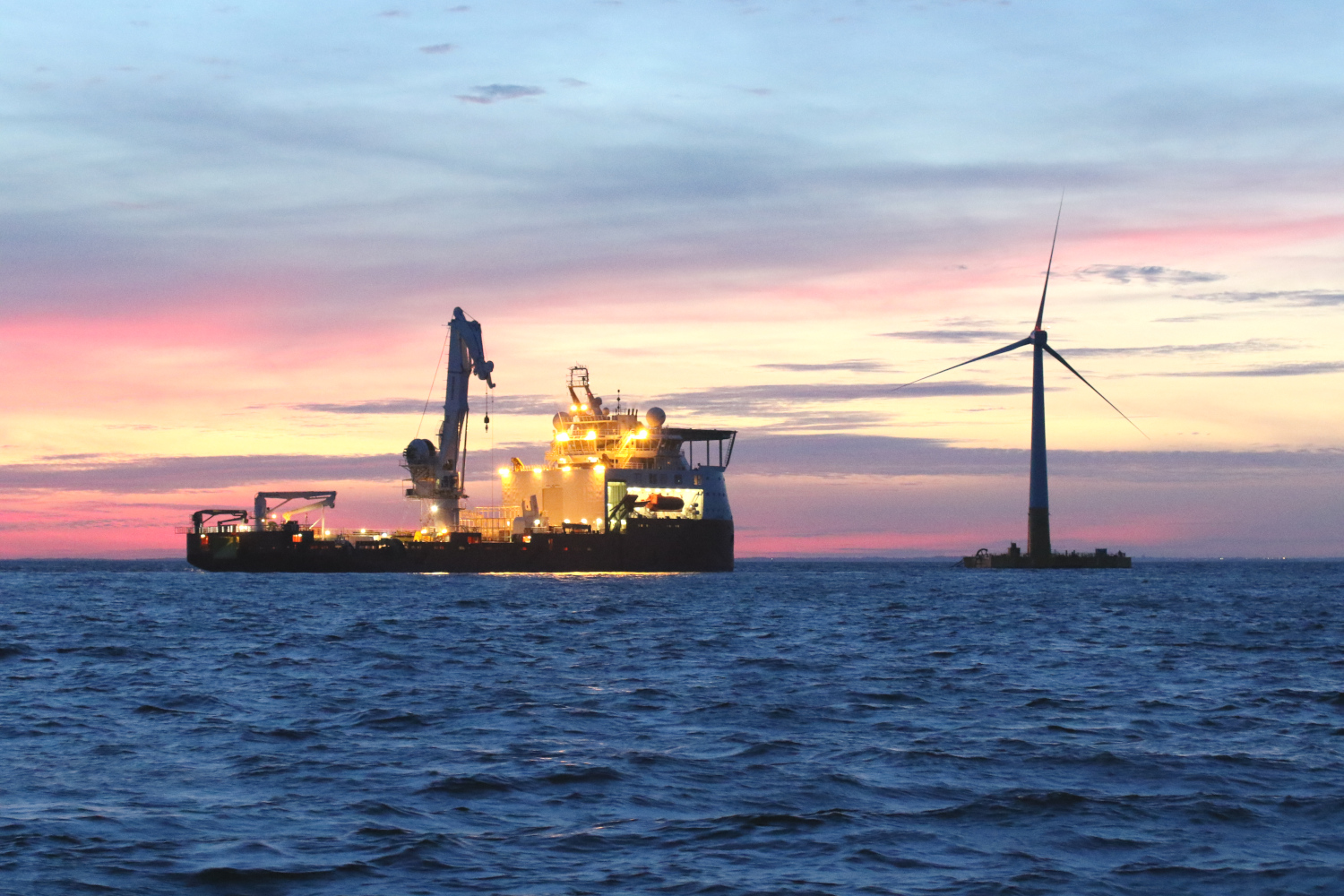 SEM-REV has confirmed its standing as a leading European MRE test centre through the hosting of prototype tests under real conditions - FLOATGEN since 2018 and WAVEGEM from 2019 to 2021 - and by characterising their interactions with the environment. New investment is needed to meet the development needs of Marine Renewable Energy and to give new users access to the test site. The beginning of a new era: SEM-REV 2.0!
In order to develop the test site, Centrale Nantes has applied for state and regional funding as part of the "France 2030" programme. Work is scheduled between 2022 and 2024 covering 3 major operations to:
Increase the site's grid injection capacity
Install an offshore floating sub-station
Create an MRE exhibition centre and MRE business incubator

Increase the site's grid injection capacity
This first commitment relates to the work required to increase the site's grid injection capacity to 10MW. Current site capacity stands at 3.5MW. The site will thus be able to accommodate more powerful floating wind turbine demonstrators (5MW and more).
4 different operations are required to reach this capacity. They are scheduled between 2022 and 2023:
Acquisition of new submarine cables so that 3 prototypes can be simultaneously connected to the site's connection hub. These cables will be equipped with connectors to minimise the cost and risks associated with demonstrator connection.
Offshore installation of these submarine cables.
Completion of the necessary work to increase the injection capacity of ENEDIS's Public HTA Electricity Distribution Network to 10MW.
Upgrade of the onshore delivery station, located in Le Croisic.

Install an offshore floating sub-station
Part of the investment will directed towards installing an offshore floating sub-station. This facility could be used for R&D projects (such as an offshore hydrogen production unit), for lower-power MRE demonstrators or as an offshore operational base for the site's teams and partners. The plan is to design, manufacture and then install the platform offshore so that is operational by the summer of 2024.

Create an MRE exhibition centre and MRE business incubator
Since 2007 the SEM-REV team has had an onshore research centre in the Penn-Avel Park in Le Croisic, near the offshore site. Other buildings located in the Park, owned by the Conservatoire du Littoral, will be renovated as part of this investment programme. One of the buildings will be used to house an exhibition centre on Marine Renewable Energies. Designed for a wide audience, it will be a place to discover and raise awareness of the challenges in this sector. A business incubator will also host small companies in the MRE sector, who will thus be in close proximity to the field and the test site. This new structure is set to open in autumn 2023.

Stay tuned in the coming months for news and images of these operations on our website!
Published on April 1, 2022
Updated on April 5, 2022