Supercomputing information session: what is GLiCID?
GLiCID is a joint supercomputing structure serving research staff in the Pays de la Loire Region, and their academic and/or industrial partners.
On April 13, 2023 from 16:00 To 17:30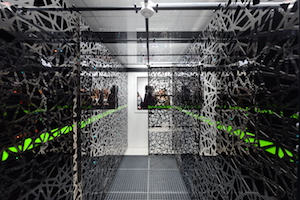 GLiCID's
role is to provide these staff with advanced and shared computing resources for high performance computing and the processing of research data related to computing.
This information meeting is intended for those who want to know more following on from the High Performance Computing Institute (ICI), those who already use the LIGER supercomputer and/or the CCIPL, and anyone who has current or future scientific computing projects.
The programme:
what is GLiCID?
what are the current computing resources via GLiCID and how will they evolve in the years to come?
how to access these computing resources (funding)?
what support is available from GLiCiD - who are the agile hands behind the technical support?
Where and when?
Thursday 13 April at 4pm
Lecture theatre E
Centrale Nantes
1 rue de la Nöe, 44300 Nantes
Published on April 4, 2023
Updated on April 4, 2023