Sylvie Retailleau, Minister for Higher Education and Research, visits the Centrale Nantes campus
Sylvie Retailleau, the French Minister for Higher Education and Research, visited Centrale Nantes on 14 October as part of a trip to the Loire Atlantique area.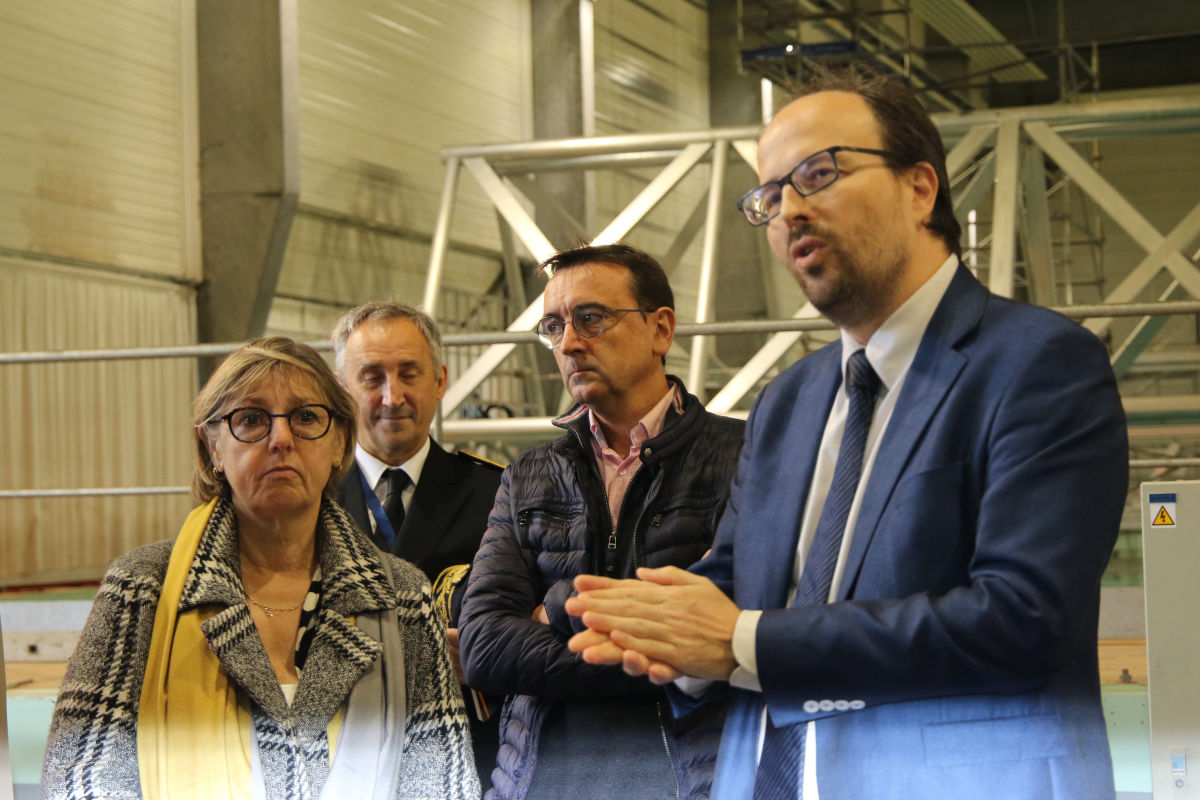 The Minister was joined by the Rector Katia Béguin, Sophie Cascarino, elected representative of the Pays de la Loire region, Fabrice Roussel, First Vice-President of Nantes Métropole, Carine Bernault, President of Nantes Université, and Pierre Yves Manach of the DRARI Pays de la Loire.
Alongside Jean-Baptiste Avrillier, Director of Centrale Nantes, the Minister visited the hydrodynamics and ocean engineering tanks at the
Research Laboratory in Hydrodynamics, Energetics and Atmospheric Environment - LHEEA
(Centrale Nantes, CNRS) and the Rapid Manufacturing Platform of the
Research Institute in Civil and Mechanical Engineering - GeM
(Centrale Nantes, Nantes University, CNRS).
Three platforms of excellence at Centrale Nantes featured on the agenda for this visit:
SEM-REV offshore test site - The first European offshore testing site connected to the grid. Centrale Nantes is home to the first offshore wind turbine in France, a floating wind turbine baptised FLOATGEN. Since 2018, it has been producing electricity, which is fed into the grid and covers the electricity needs of the town of Le Croisic. Another demonstrator has been hosted on the site since 2019, WAVEGEM, a wave energy recovery prototype developed by GEPS Techno.
Ocean test tanks - In these tanks - the largest in an academic setting in France - simulations are carried out within the scope of research into marine renewable energies (evaluation of the resource, resistance and stability of MRE systems in swell, evaluation of the energy produced), naval engineering (hull resistance, optimisation and safety, marine propulsion) or ocean engineering (wave interactions, extreme wave design, impact forces on floating or anchored structures).
Rapid Manufacturing Platform - The platform brings together several manufacturing processes: additive manufacturing, machining, forming, welding and bioprinting. It is used, for example, as part of a H2020 project in partnership with Naval Group, in which the manufacture of metal additives contributes to reducing the ecological footprint of ships. Bioprinting projects are also underway bringing together the worlds of engineering and medicine.
The Minister also met with three companies incubated at Centrale Nantes:
Farwind: development of a sailboat-hydro-powered vessel concept for the production of renewable fuel
Miura: development of interactive simulation engines, the real computing heart of the digital twin
Akryvia: development of a breakthrough technology for the intensification of thermal plasmas, with metal cutting as the first application.
A look back at the visit in pictures: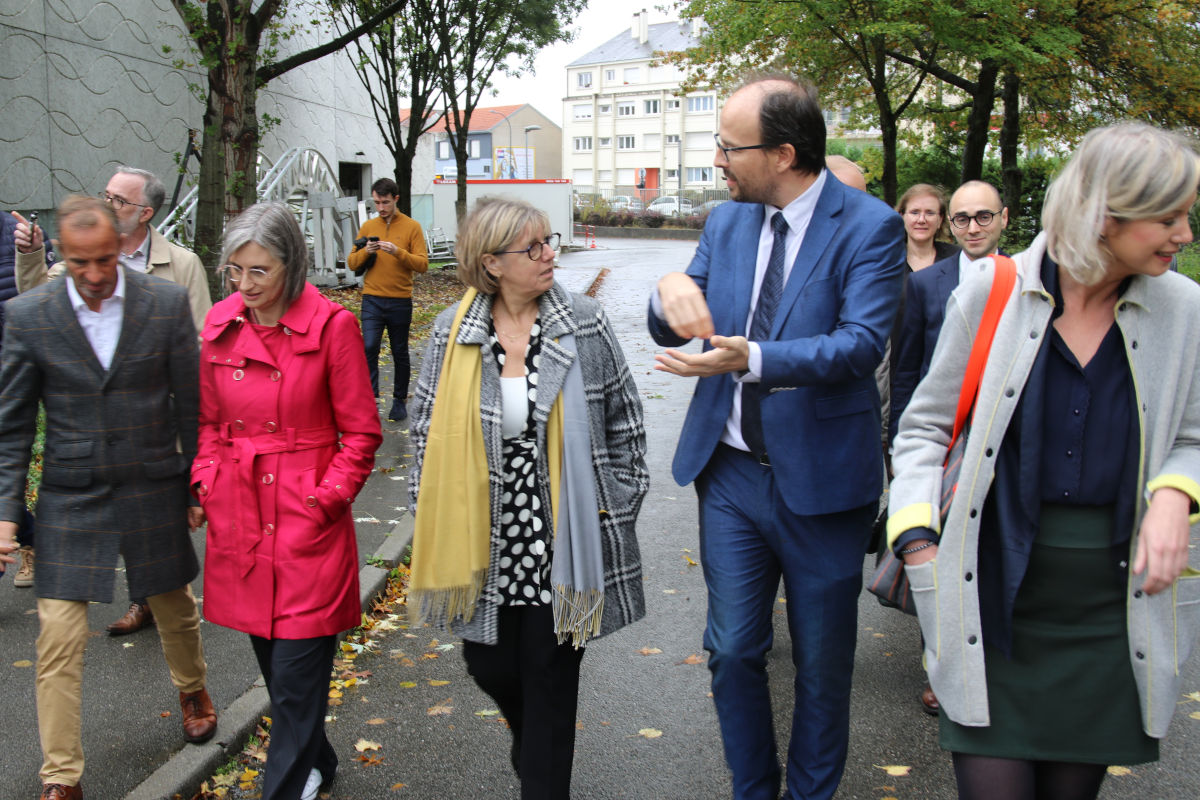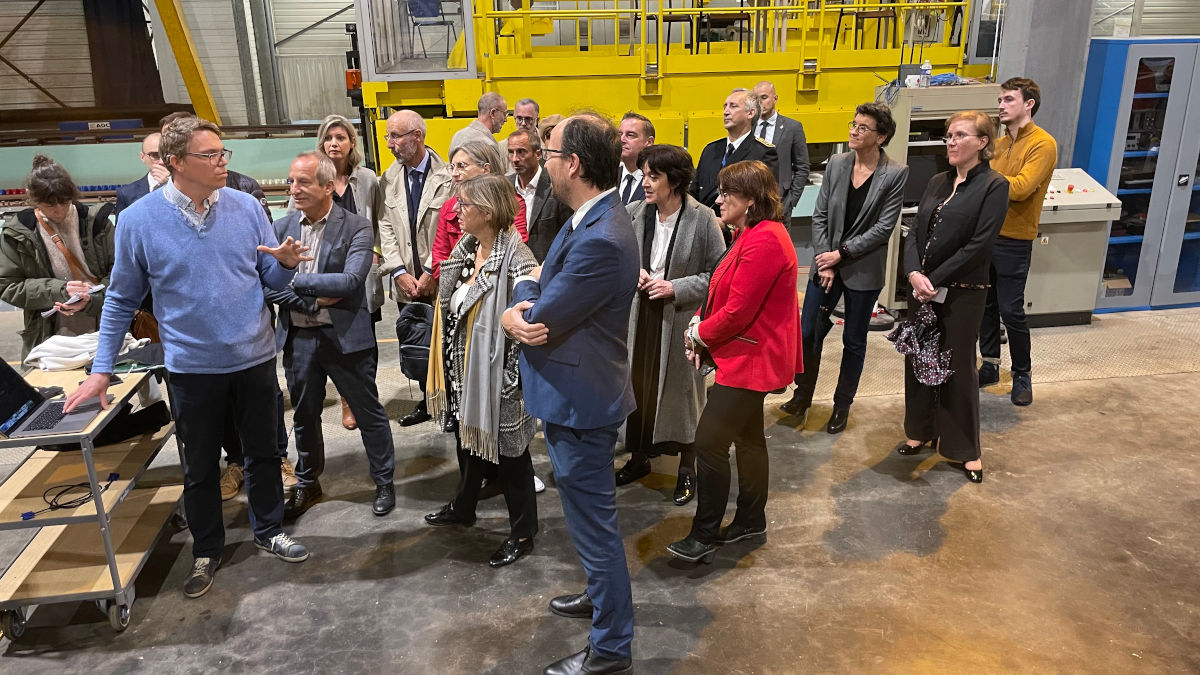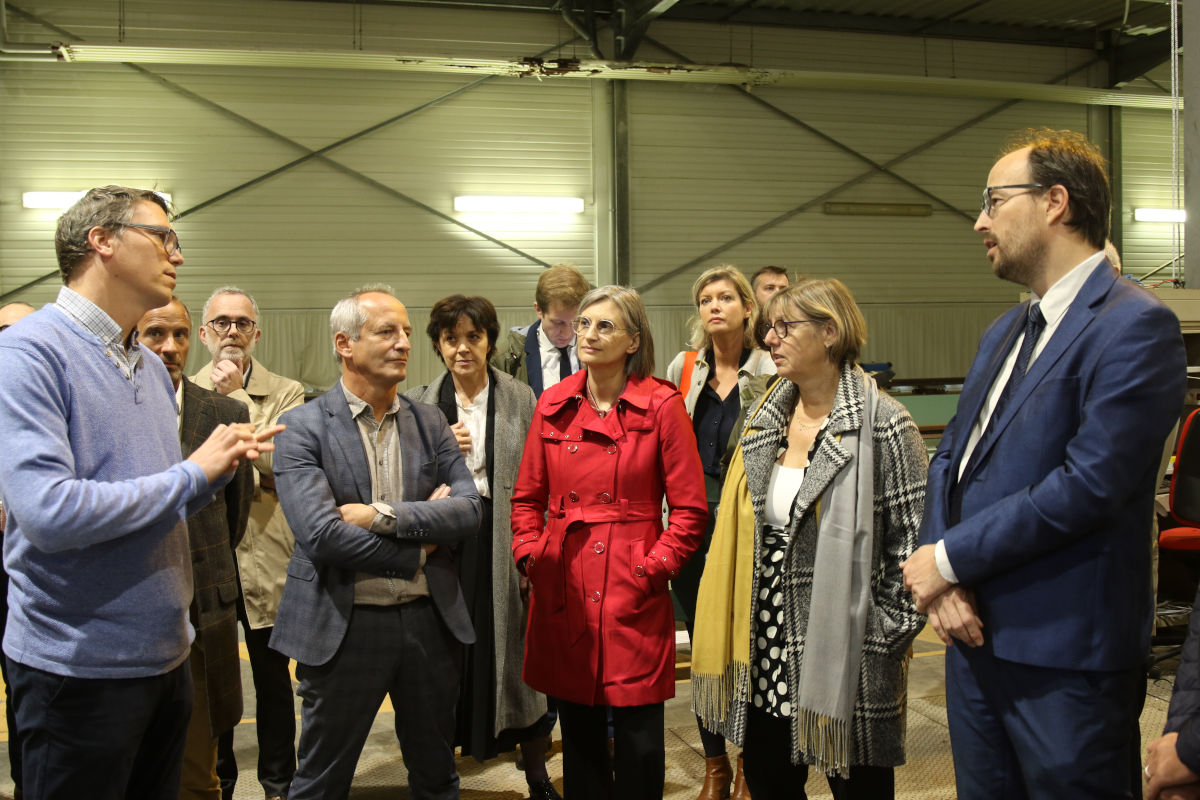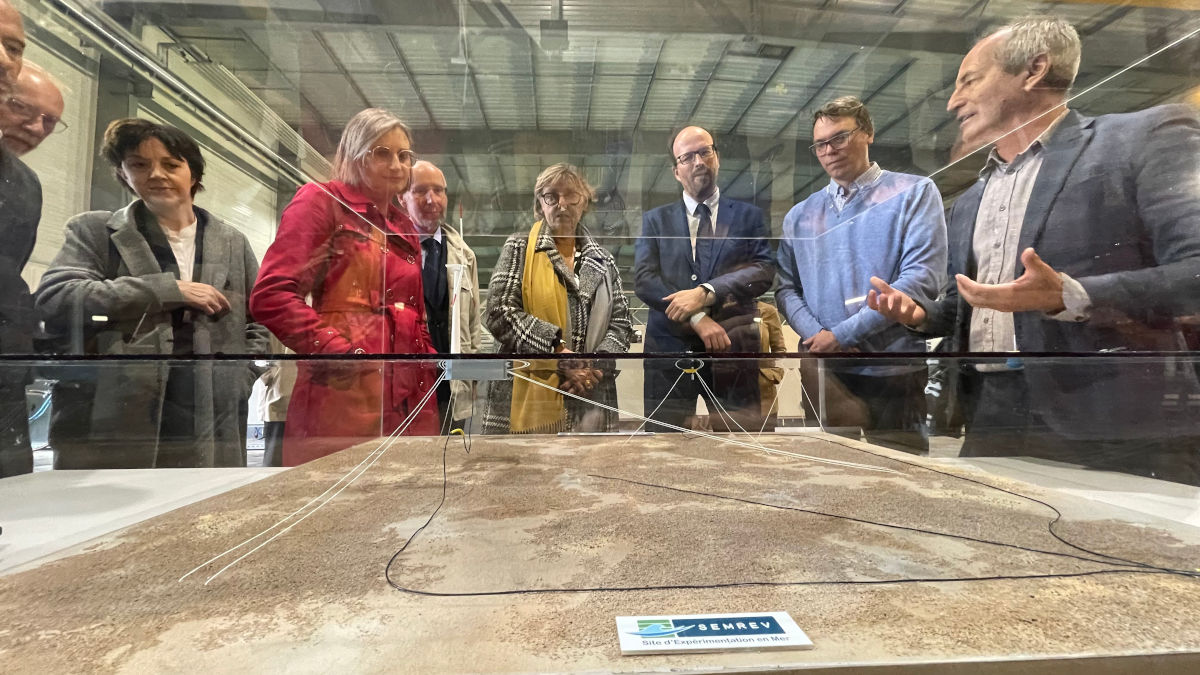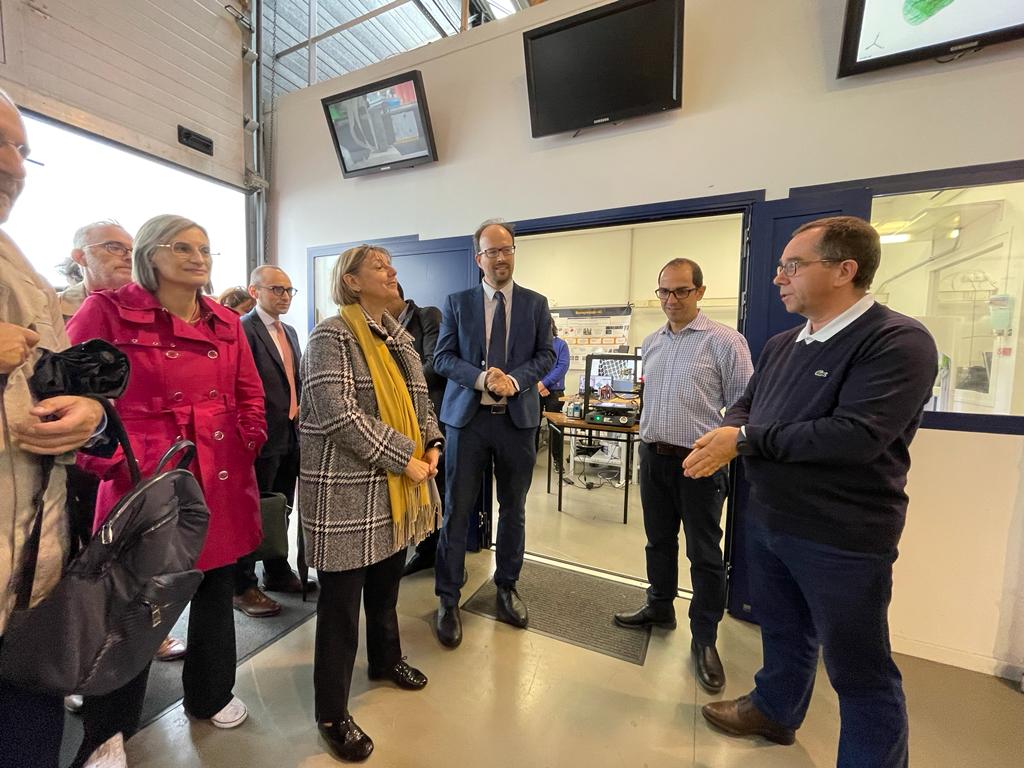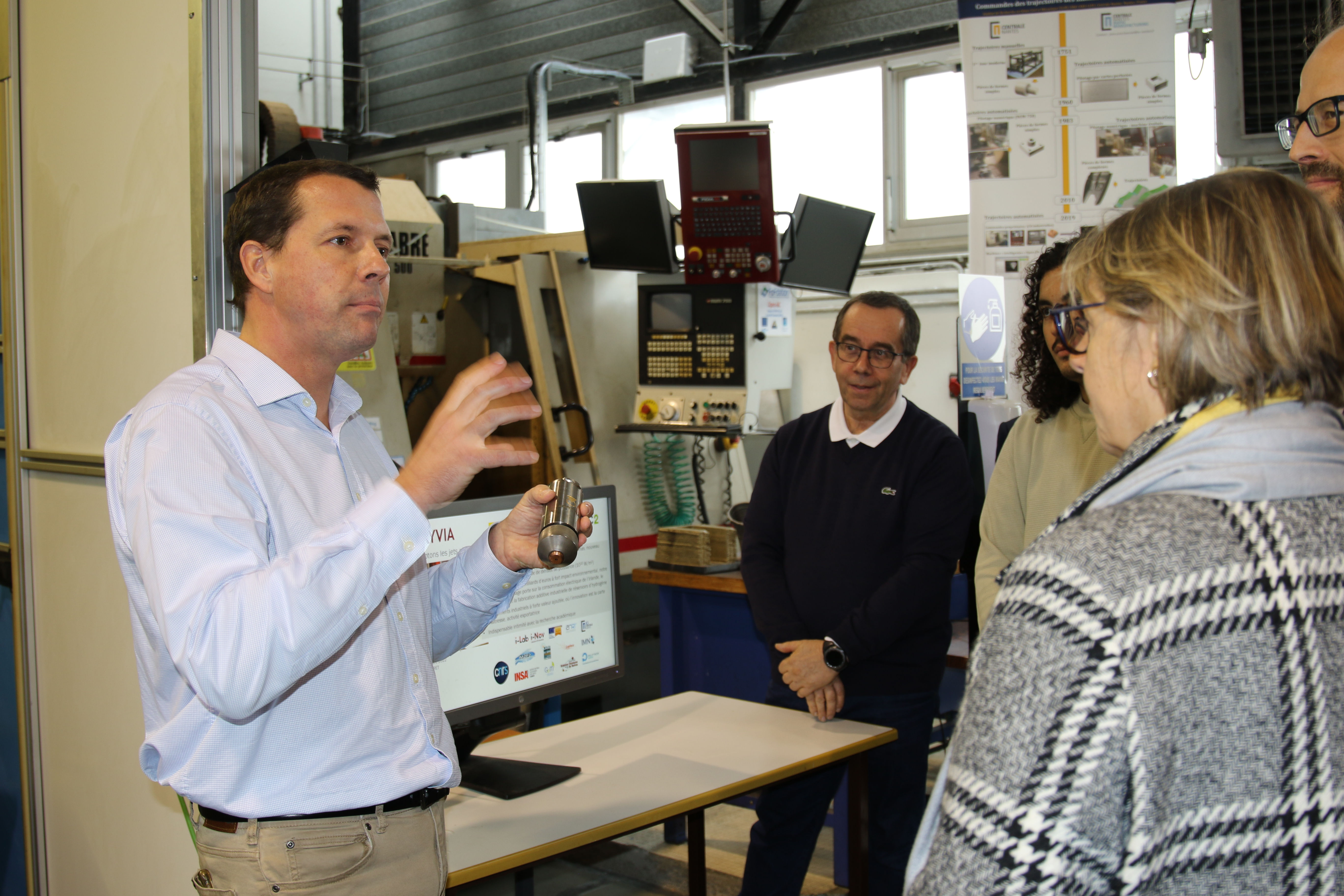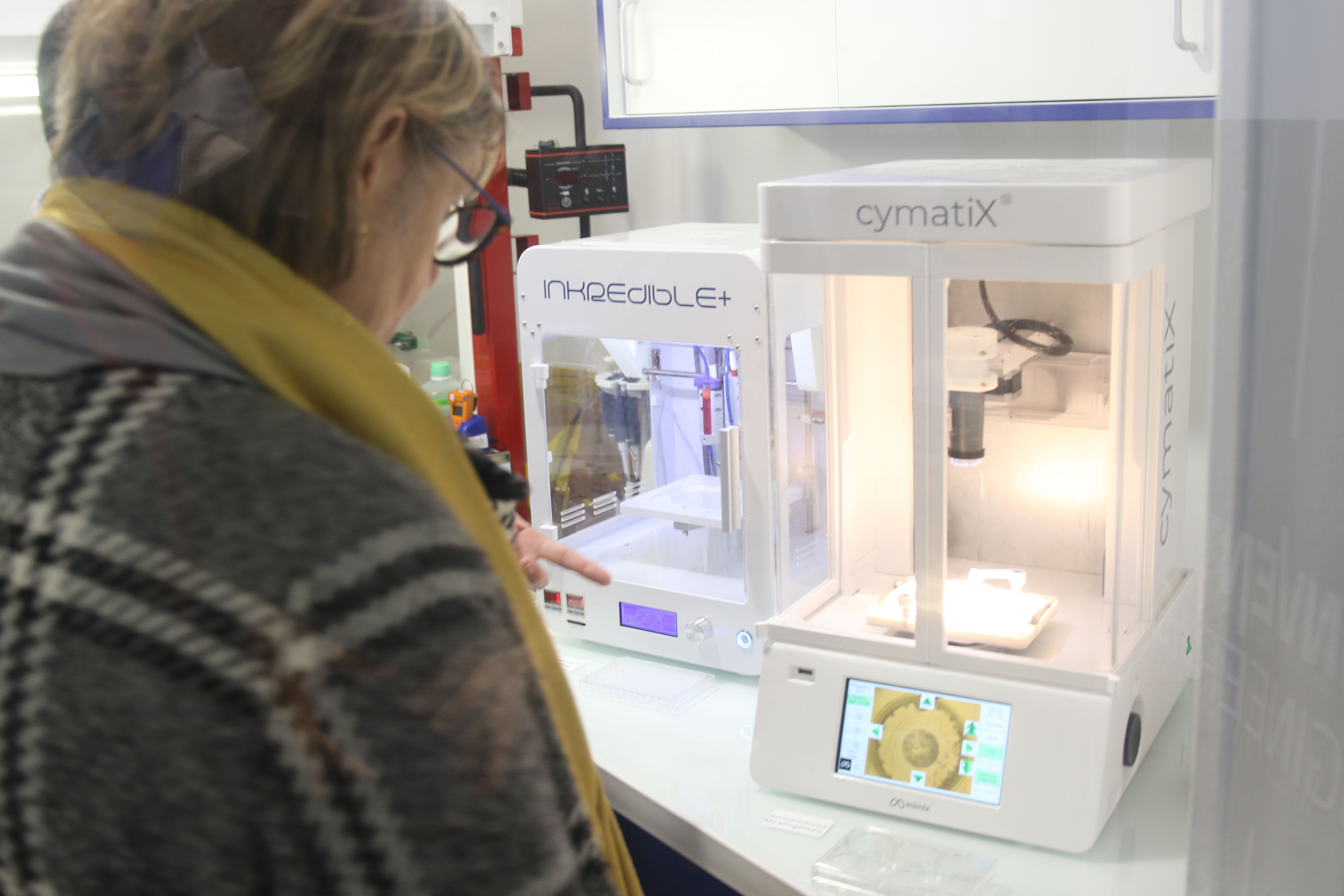 Published on October 17, 2022
Updated on October 19, 2023