Webinar - Recruitment solutions during the public health crisis
Webinar - Recruitment solutions during the public health crisis Monday 29 June 2020 - 4.00pm to 5.30 pm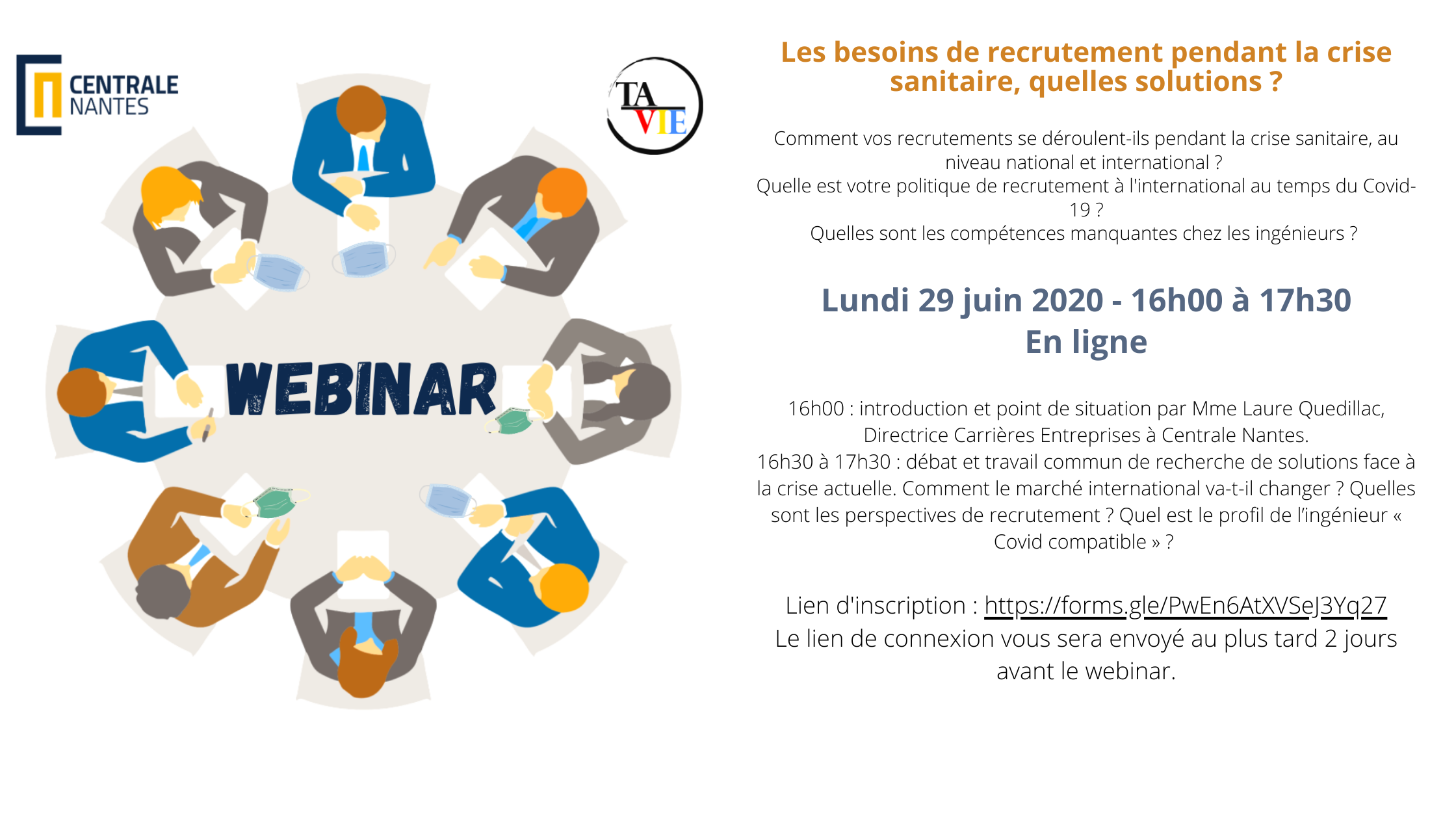 Webinar - Recruitment solutions during the public health crisis
How is your national and international recruitment going during the public health crisis?
What is your international recruitment policy during the Coronavirus outbreak?

Programme
4.00 pm introduction and overview by Laure Quedillac, Head of the Careers Service at Centrale Nantes.
4:30 pm to 5:30 pm: debate and collaborative effort to identify solutions to the current crisis. How will the international market change? What are the recruitment prospects? What is the profile of the "Covid compatible" engineer?
Debate moderated by Frédéric Dorel, Lecturer and Head of the European
TA-VIE project
at Centrale Nantes and Caroline Kerello, European Projects Officer at Centrale Nantes.
Please register now if you are interested in this webinar. The connection link will be sent to you at the latest 2 days before the webinar.
Register here:
https://bit.ly/2Ydw1d9
Published on June 22, 2020
Updated on July 1, 2020