M.R.E.

,

FORESEA / MRE

,

SemRev

,
4th FORESEA call for projects: 2 two new projects selected for testing on SEM-REV
Three Marine Renewable Energy developers will be supported by FORESEA as part of the its 4th call, which is open until June 29, 2018.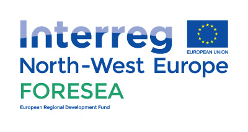 The EU-funded FORESEA programme has awarded a "recommendation of support" to three MRE projects under the fourth call, following an interim review.
This selection will allow the developers to test their technologies in real conditions.
FORESEA is an €11 million project that helps bring MRE technologies to market by offering free access to a worldwide network of test centres including Centrale Nantes SEM-REV, EMEC (United Kingdom), DMEC (NL) and SmartBay (IE).

The FORESEA Selection Committee has approved the following technology developers:

HACE (Hydro Air Concept Energy): WEC system at SEM-REV, Centrale Nantes
SEAc Project (Acoustics of the Sea): NEREIS Environnement at SEM-REV, Centrale Nantes
Renewable Devices Marine Ltd: Capricorn marine turbine at EMEC


New projects at SEM-REV
HACE has developed an innovative wave energy system.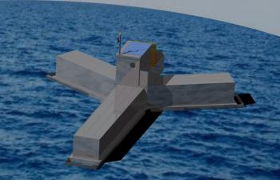 A full scale prototype is planned for deployment in 2018 at the SEMREV test site to prove the technology as well as the towing, anchoring and offshore installation methods.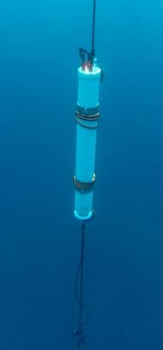 NEREIS Environnement will install acoustic sensors on the site in spring 2018 to characterize the underwater ambient noise.

The 'SEAc' device (Acoustic of the Sea) is an autonomous tool for recording and storing data. Specific spectral analysis modules will be used to characterize ambient noise and to model the footprint of sound sources to evaluate the potential impact of MRE activities on marine fauna.
Thanks to FORESEA support, a total of eight different technologies (to date) will be tested on the SEM-REV offshore site.
By providing free access to these leading test centres, FORESEA is helping developers bring their technology to market.
Fourth FORESEA Call
FORESEA's 4th call for projects was launched on 11 October 2017 and remains open until 29 June 2018. The call aims to help offshore technology developers make the transition to the renewable energy sector by developing new applications for their products.
About FORESEA
The FORESEA project helps small and medium-sized enterprises (SMEs) to test their MRE technologies in real-life conditions at sea and to prove that energy can be produced offshore at reasonable costs. It provides free access to the network of test sites in the North West of Europe.
It is funded by the Interreg North West Europe programme, which is part of the European Regional Development Fund (ERDF).
Published on March 23, 2018
Updated on March 24, 2018
FORESEA is an €11 million project that helps bring marine energy technologies to market by providing free access to a network of offshore test sites which are: EMEC (UK), DMEC (NL), SEM REV (FR) and SmartBay (IE). To date, the first three calls have recommended a total of 33 projects that will be able benefit from this support. The final award of support is made when the contract is signed between the technology developer and the corresponding test centre.

More information: