Erasmus Mundus

,

International (partnership / study)

,

Master

,
Centrale Nantes hosting the annual general meeting of the EMARO+ Erasmus Mundus Joint Master consortium
Centrale Nantes is pleased to host the annual general meeting of the EMARO+ Erasmus Mundus Joint Master Degree Programme from 28 to 29 March 2019.
From March 28, 2019 to March 29, 2019 All day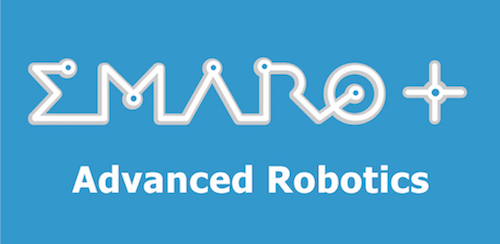 EMARO+ consortium members will meet at Centrale Nantes on 28 & 29 March 2019 for the annual general meeting, in order to select candidates for the 2019 intake and to discuss the way forward for the programme.
This Master's programme has twice been selected under the European Programmes of excellence: in 2008 through the Erasmus Mundus Programme (EMARO) and in 2014 through the Erasmus+ Programme as an Erasmus Mundus Joint Master Degree (EMARO+).
EMARO+, European Master on Advanced RObotics Plus, is an integrated Master's course designed and conducted by partner institutions sharing a common vision of Robotics:

Partners:
Warsaw University of Technology - Poland
University of Genova - Italy
Jaume I University - Spain
Associate partners:
Faculty of Science and Technology in Keio University - Japan
Shanghai Jiao Tong University - China
IRT Jules Verne - France
Airbus Group Innovations - France
BA Systemes - France
Robotnik - Spain
SIIT - Italy
The EMARO+ Master programme is designed to promote a high-quality educational offer in the area of advanced and intelligent robotics. By mastering Mathematical Modelling, Control Engineering, Computer Engineering and Mechanical Design, students are able to deal with robotic systems as a whole.
Through lectures with reputable researchers, practical work on the latest experimental platforms, sessions with industry specialists, annual workshops, EMARO+ students acquire the most advanced knowledge that will prepare them for the upcoming challenges in robotics.
Published on March 22, 2019
Updated on March 22, 2019