Centrale Nantes is co-organising ICWAM 2017
Centrale Nantes is co-organising with the Institut de Soudure Groupe the first edition of ICWAM, an international conference on welding, additive manufacturing and associated non-destructive testing from 17th to 19th May in Metz.
From May 17, 2017 to May 19, 2017 All day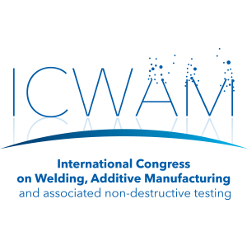 The three-day programme includes: plenary sessions, oral communications, industrial demonstrations and exhibits, collaborative workshops etc. Companies will be able to present their products, services and technology in an exhibition hall.
The programme has been designed to facilitate active dialogue between university researchers and industry representatives in order to bridge the gap between research and industry and to develop innovation in line with industrial needs.
The conference is intended for professionals in the fields of welding, rapid prototyping, 3D printing, additive manufacturing, associated non-destructive testing, whether they work in research or in industry.
ICWAM will bring together around 400 professionals and specialists of international renown in their fields.
The event is organised jointly by the Institut de Soudure Groupe and Centrale Nantes. Other partners include Arts et Métiers ParisTech and the University of Lorraine, with the support of the International Institute of Welding.
Published on October 13, 2016
Updated on March 23, 2017