National Science Fair 2019: Centrale Nantes Open Day and Science Village
Centrale Nantes is hosting a Science Village at the beginning of October and opening its doors to the public.
From October 4, 2019 to October 5, 2019 All day
From October 4, 2019 to October 5, 2019 All day
From October 4, 2019 to October 5, 2019 All day
From October 4, 2019 to October 5, 2019 All day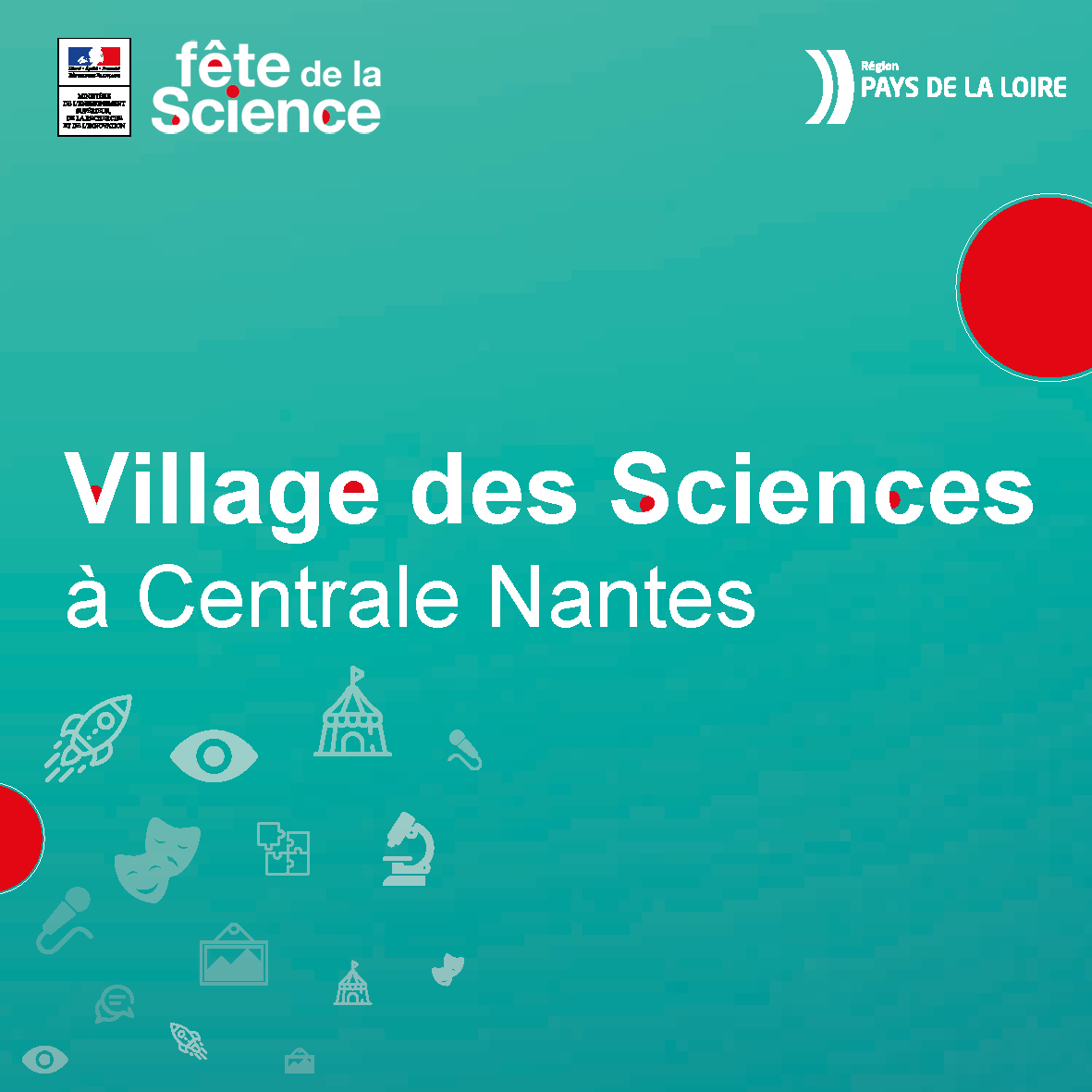 Centrale Nantes has been opening its doors to the public for over ten years now within the framework of the National Science Fair. The 2019 edition will be special: the school is
celebrating its centenary
this year and to mark the occasion the Centrale Nantes campus will play host to a Science Village on Friday 4 and Saturday 5 October 2019.

Centrale Nantes Science Village 2019
Science comes alive in the Pays de la Loire and all over France, for children as well as adults from Friday 4th to Sunday 13th October. Come along and enjoy - free of charge - the various events, visits, and conferences organised by scientists and science enthusiasts at Centrale Nantes:
A great opportunity to discover an engineering school, its campus, its research and experimental facilities and its teaching buildings and, more generally, the science village with nearly 50 points of interest to discover.

What is a Science Village?
A science village brings together in one place, different spaces dedicated to science. Simple and more spectacular experiments complement exhibitions, conferences, shows, screenings, etc. Visit the stands, to experiment, test, discuss and ask the researchers present your questions.

Programme themes
Programme activities
workshops and experiments
laboratory visits
exhibitions
meet-ups
conferences
debates
A question to ask? Contact us: vds2019@ec-nantes.fr
Centrale Nantes Open Day
Saturday 5 October is the opportunity for high school students to meet our faculty and engineering students, and attend
a careers forum
. Presentations will be given on the different courses, options, double degrees at home and abroad.
Published on September 11, 2019
Updated on October 3, 2019