Antoine S. - M&A Associate Director, UBS Investment Bank, London
Class of 2012
Published on November 15, 2017
–
Updated on November 15, 2017
"Joining Centrale Nantes means taking the initiative for one's future by choosing a school, which listens to its students."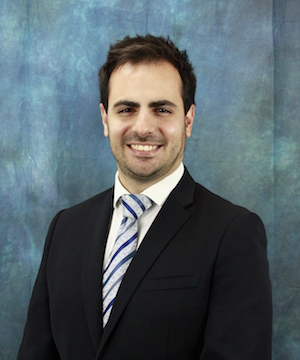 MINI PORTRAIT
I grew up in the Paris suburbs, and started my engineering studies in Paris.
On joining Centrale Nantes I was initially attracted to industrial production, but ended up choosing the Computer Science specialisation in my final year. The career prospects matched more what I was looking for, after a year out in industry in an accounting firm to gain experience in financial services.
YOUR CURRENT POSITION
I am a Mergers & Acquisitions Associate Director at UBS in London. We advise the management and shareholders of large companies on business acquisitions, mergers, defending against hostile takeovers, leverage buyouts etc. This is an absolutely fascinating job that puts us in direct contact with very senior teams on major projects - tens of billions of euros and involving thousands of people. This means that we work in an extremely demanding environment that does not allow for error. It is an absolutely unique atmosphere that unites teams and the people in them as few other environments allow.
Merchant banking is a fast-paced career with a real and rapid increase in responsibilities – with a move up the ranks every 3 years; tasks become reality and transform the banker's job: from financial analyst to project manager to dealmaker.
This constant progression is exciting and I fully intend to continue the adventure as far as it will take me.

WHAT ASPECT OF YOUR TRAINING PREPARED YOU FOR THIS POSITION?

The financial modelling of a company may seem obscure, but it always comes down to breaking down a complex problem into several sub-problems until the whole can be solved.
The multidisciplinary engineering training is particularly instructive in terms of grasping the whole problem without getting stuck on formalities; what we really learnt is a way of thinking.
Lastly, the technical aspects of the training are beneficial on a daily basis even though the sector is not technical. We have to understand and sell companies whose products and services are often abstract for pure financiers; whereas I studied or used a number of them during my training or internships.
In addition, business owners often also have a technical background, especially in smaller companies; they always appreciate an interlocutor who can get on their leve
l.


WHAT DID YOU LIKE AT CENTRALE NANTES?
It's a very long list! Above all, the city of Nantes is fantastic, it's a great place to live. I really enjoyed living there and am always happy to return for a visit.
The school really represents three years of new ideas and discoveries - from the academic, professional and associative perspectives. Centrale Nantes manages all these elements within a great setting so that we take advantage of all opportunities.

ADVICE FOR PROSPECTIVE STUDENTS
The school is very aware of its position as a challenger and is doing a lot of work to outmatch other schools, at the associative level as well as at the academic level.
Joining Centrale Nantes means taking the initiative for one's future by choosing a school, which listens to its students, which constantly seeks to improve and surpass itself, and which, in turn, requires strong personal commitment from its students.
The school administration set this dynamic going a few years ago and the result is clear - studying at Centrale Nantes takes place in an ideal setting with a strong support network on and off campus.
CENTRALE NANTES IN THREE WORDS?

Dynamism, challenge ... discovery!
Published on November 15, 2017
Updated on November 15, 2017