Gauthier J. - Clinical Specialist, CARMAT (1st French artificial heart)
Class of 2012 - Master in Biological processes and biomaterials at the University of Lyon
Published on August 22, 2017
–
Updated on August 22, 2017
"I really liked the school's mindset."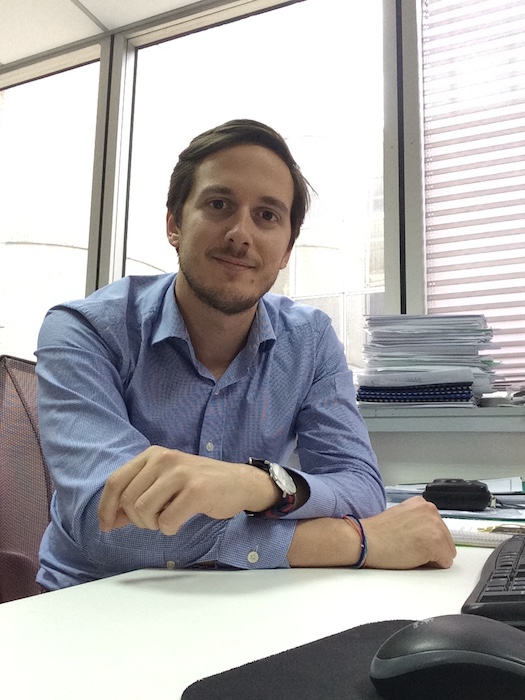 MINI PORTRAIT
I was born in Nîmes, and completed the first part of my engineering studies in Marseille. At Centrale Nantes, I was involved in the ski club in my second year. On the study side, I took advantage of the partnership with Centrale Lyon to pursue a third-year option in Bio-engineering and Nanotechnologies as the Digital Sciences for Life Sciences and Healthcare option was not yet on offer in Nantes). This gave me the opportunity to study for an additional Master in parallel at the University of Lyon in biological and biomedical sciences.

YOUR CURRENT POSITION
I am currently a Clinical Specialist at CARMAT in Paris. CARMAT is developing the total artificial heart, which reproduces as closely as possible the shape and all the essential functions of the human heart, as well as its electrical energy supply and its remote diagnosis system.
My role is to provide communication, training, clinical and technical support to the hospitals with whom the company is working on its clinical study to market the first French artificial heart.
This position is exciting because of the contact with the health sector, and the innovation on such an extraordinary project, bringing together technique, teamwork and other human qualities. Each day brings fresh challenges, in a start-up environment, which allows for a rapid progression and new responsibilities. I intend to study for an MBA (at INSEAD) in 2018 to complete my profile with a business and management orientation to help me progress to a position with managerial responsibilities.
WHAT DID YOU LIKE AT CENTRALE NANTES?
I really liked the school's mindset. Its multidisciplinary training provides a broad and solid technical knowledge base. This allows for a high degree of adaptability in the world of work as well as the ability to understand and participate in vast projects on a variety of subjects.
The campus is pleasant, very well located, and imbued with a very dynamic associative life.
ADVICE FOR PROSPECTIVE STUDENTS
At Centrale Nantes, you will benefit from a wide educational choice. Double degrees, partnerships with other Centrale Schools and / or other universities facilitate the customisation of the curriculum and thus offer a huge choice of possibilities, adapted to all.
CENTRALE NANTES IN 3 WORDS
Professional / Customised / Dynamic
Published on August 22, 2017
Updated on August 22, 2017