Maxime C. - Strategic Planning Engineering, STX FRANCE
Class of 2013 - Year in Industry – Semester at DTU
Published on November 17, 2017
–
Updated on November 17, 2017
"My different internships and industrial experience gave me a maturity that went a long way to securing my current position."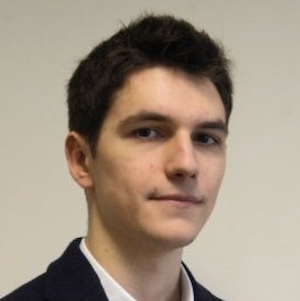 MINI PORTRAIT
I started my engineering studies in Angers, then I joined Centrale Nantes in September 2012. In my second year, I had a year out during which time I undertook a six-month internship at Airbus - in the A350 preparation department, where I was tasked with creating a non-quality management tool – followed by an academic semester at DTU in Denmark where I took courses in the Master of Engineering Management.
My final year at Centrale Nantes was competed in the form of a degree apprenticeship (
contrat de professionalisation
) within the Industrial Engineering specialisation, and working for Sercel, a geophysics company and technology leader in the seismic industry. I was involved in lean manufacturing for the Carquefou factory that produces electronic parts. In my spare time, I coached the Centrale Nantes women's football team.
YOUR CURRENT POSITION

I am currently working as a Strategic Planning Engineer at STX France, where I plan the construction of a series of four liners from design to delivery. I thus follow all the stages of the process that lasts about 3 years for each ship. I provide the various internal customers with the schedule for the studies, manufacture and assembly. Every week, I report to management on project progress and provide indicators, so that targeted corrective actions can be taken where necessary. STX has been building ships for many years and has therefore developed standards built on this experience. The idea is to organise the process factoring in the different constraints with the right balance between load and capacity: the role of industrial engineering. What I was looking for in this first post is a global vision of the company and projects, to be able to see a project through from start to finish.
WHAT ASPECT OF YOUR TRAINING PREPARED YOU FOR THIS POSITION?
My different internships and industrial experience gave me a maturity that went a long way to securing my current position. I interact with a lot of departments, and many different people. Centrale Nantes makes it possible, through this extensive industrial experience, for us to progress and acquire these skills.
The industrial engineering specialisation is well designed and allows us to discover different industrial engineering functions; it gave me the foundations to build upon in this field.
WHAT DID YOU LIKE AT CENTRALE NANTES?
Apart from being able to spend long periods in industry, I liked the dynamism of the associative and student life of the school. The international dimension also mattered to me, with many international friends on campus and the opportunity to go to Denmark for a study semester. The obligation to go abroad is a good thing, it changes us.
ADVICE FOR PROSPECTIVE STUDENTS
Centrale Nantes graduates are sought after by companies. The international dimension and proximity to industry are two assets that stood out for me throughout my time in the school.
CENTRALE NANTES IN THREE WORDS?
Associative / International / Company
Published on November 17, 2017
Updated on November 17, 2017