Published on April 19, 2017
–
Updated on October 18, 2018
Centrale Nantes is a partner of CNRS (Centre National de la Recherche Scientifique).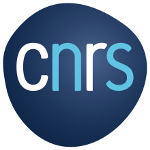 The National Center for Scientific Research, or CNRS, is a public organization under the responsibility of the French Ministry of Education and Research.
CNRS laboratories (or research units) are located throughout France, and employ a large body of tenured researchers, engineers, and support staff.
More information on CNRS website : cnrs.fr
Published on April 19, 2017
Updated on October 18, 2018