Centrale Nantes and MAN Energy Solutions extend their research chair on the gradual decarbonization of marine propulsion and electricity generation
Building on five years of successful research cooperation, Centrale Nantes and MAN Energy Solutions France are extending their industrial research chair for a further eighteen months.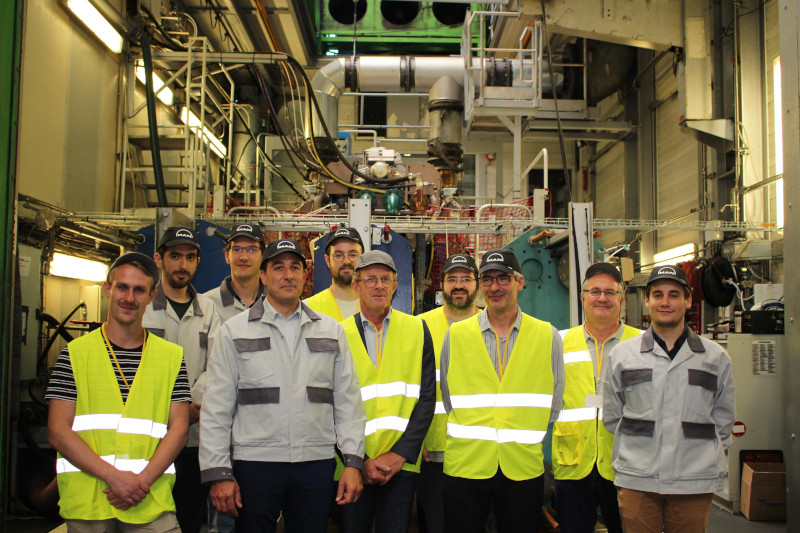 In response to this major societal and industrial challenge - with over 80% of world trade transported by ship and ambitious emission reduction targets set by the International Maritime Organization - this period will be used to explore two complementary approaches.

Optimizing engines relative to their operating systems:
Electricity generation systems are now coupled with renewable energies, which are inherently intermittent. In the same way, marine propulsion needs to consider hybrid systems, combining wind assisted propulsion and electric or diesel engines.
By focusing on the overall system in which the engine sits, with a new operating mode supplemented by renewable energies, we can best adapt engines to this environment and optimize their performance in real operating conditions.

Improving engine components:
Research work is focused on improving engine performance through optimized operation, particularly at partial load points. The use of turbochargers to boost engine airflow, or optimization of the cooling system, should deliver essential gains in fuel consumption and thus reduce the corresponding carbon footprint.
Tests on the injection system test bench at Centrale Nantes, combined with modelling of electronic fuel injection systems, and, in particular, their behaviour with alternative fuels on S.E.M.T. Pielstick engines, will determine the best configuration to be tested on a 4V PA6 B prototype engine.
Test campaigns on the 4V PA6 B prototype available at MAN Energy Solutions' site in Saint-Nazaire, starting with the new electronic fuel injection system for the PA6, will also be carried out in partnership over the coming months. This work will pave the way for rapid implementation of the improvements defined and validated in testing.
Centrale Nantes is fully committed to addressing the challenges of climate change, in terms of its own impact, its research and training activities, and its working relationships with industry. We are delighted to have been working alongside MAN Energy Solutions for several years now, on the decarbonization of maritime transport, and to be contributing our recognized expertise to finding solutions for society.
- Jean-Baptiste Avrillier,
Director of Centrale Nantes
Four PhD theses currently underway at Centrale Nantes allow for more upstream investigation on hybrid naval propulsion, control of ship propulsion systems in the presence of swell, hybridization of diesel engine air supercharging systems and finally hybrid power generation.

► Learn more about the MAN Energy Solution - Centrale Nantes Chair
► Download the press release (in French)

*Picture caption: Centrale Nantes and MAN Energy Solutions teams in front of the S.E.M.T. Pielstick PA6 prototype.
Published on July 5, 2023
Updated on July 5, 2023