Centrale Nantes Director in South Australia
On the invitation of the French Embassy, Arnaud Poitou, director of Centrale Nantes, is in Adelaide, South Australia taking part in a workshop with French academics and industrialists, including Naval Group (formerly DCNS) and Thales, and Australians on the prospects for higher education and research.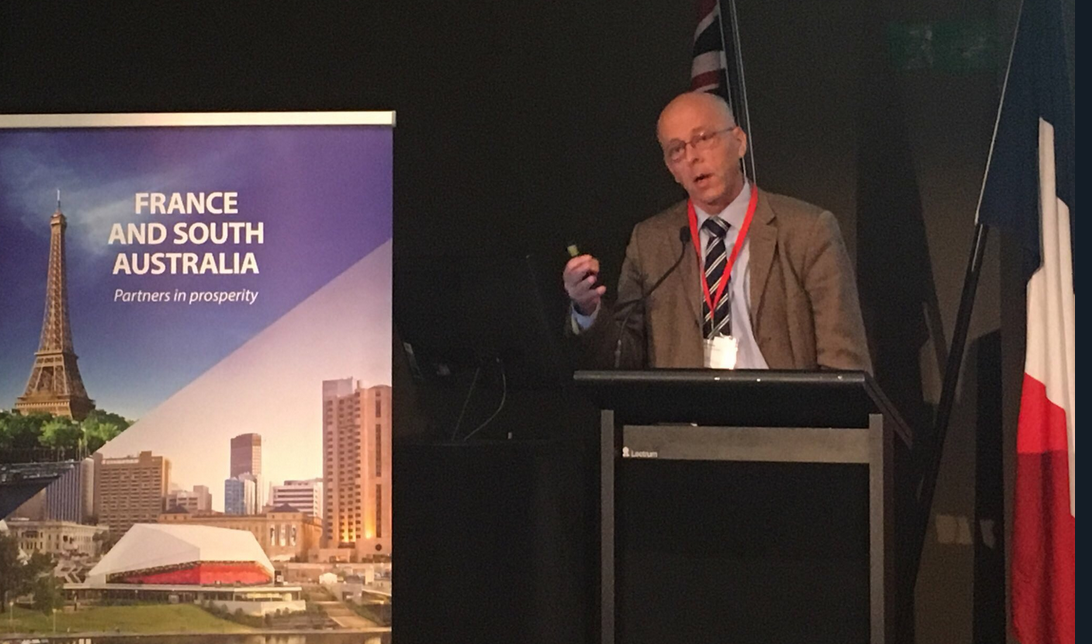 "Les Grandes Écoles", French excellence in research and higher education - Arnaud Poitou, Director of Centrale Nantes
This event contributes to the closer bilateral cooperation in science and innovation between France and Australia.
Workshop objectives:
to inform Australian tertiary education and research providers/stakeholders about French training and collaborative research models that can be of direct inspiration for strategically structuring academic and science and technology bilateral cooperation further;
to discuss opportunities, existing mechanisms and gaps for the development of future tertiary education and research cooperation, with the view to inform the further design of supportive instruments;
to offer unprecedented collaborative and networking opportunities to a wide range of major French and Australian players, from tertiary education and research bodies to industry and policy makers.
In order to allow practical and efficient exchanges, the overall discussions will build upon the challenges and opportunities created by the Australian Future Submarine contract, this being identified as a major driver for enhancing bilateral academic cooperation further.

GEMA Consortium, "Groupe des Grandes Écoles pour la Marine Australienne"
It is in this context that the GEMA consortium was set up in December 2016, after French shipbuilder Naval Group (formerly DCNS) signed a contract to supply 12 Shortfin Barracuda submarines to Australia. The consortium is composed of École Polytechnique, Centrale Supélec, Centrale Nantes and ENSTA ParisTech. Its objective is to enhance academic relations between French "Grandes Ecoles" and Australian universities. In particular, it provides for the setting up of a number of training courses, Franco-Australian research programs and technological transfers in the field of ocean and naval engineering. The University of Flinders (Adelaide) was the first Australian university to sign a cooperation agreement with GEMA last January in the presence of Susan Close, South Australia's Minister for Higher Education and Skills. It was followed in March by the University of Tasmania (UTAS), which in turn signed a cooperation agreement.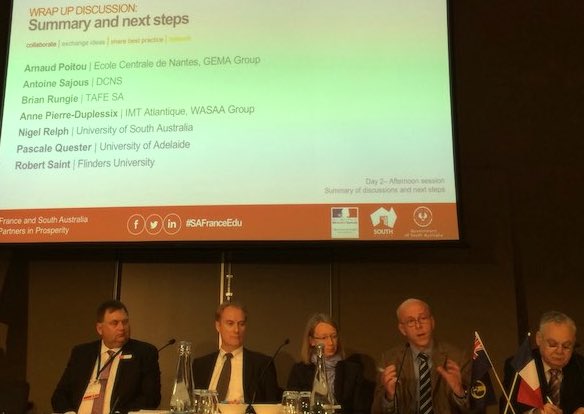 Published on May 31, 2017
Updated on June 29, 2017